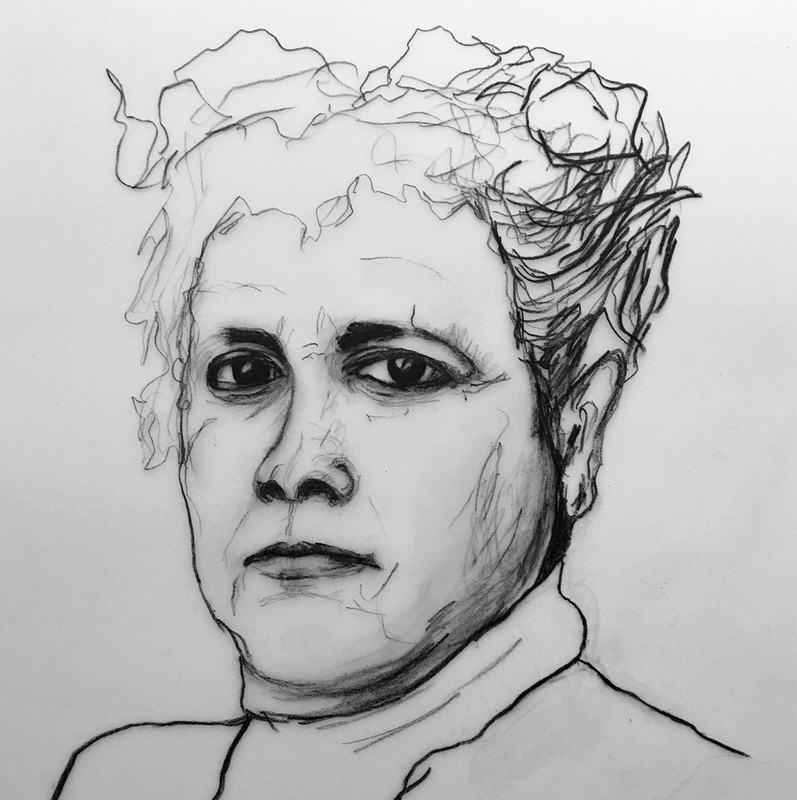 09 Aug 2017
Truth is the Only Safe Ground to Stand Upon: Portraits of New York State Suffragists by Christine Heller
Arkell Museum
Reviewed by Ashley Norwood Cooper
Christine Heller's drawings are rendered in crayon on Lexan as part of the process of creating plates for lithographs. The medium captures Heller's expressive hand and broad vocabulary of line.
Mary Garrett Hay, a leader of the suffragist movement in New York City, stares at us with piercing dark eyes. A portrait of Mary Burnett Talbert, who founded the Niagara Movement, exudes confidence.
Heller has not softened their countenances. They confront us with the same focused determination that many Americans find off-putting in women like Hillary Clinton, Michelle Bachman and Nancy Pelosi.
Museums are full of images of women as they are perceived under the male gaze - passive, sexy, inviting. Christine Heller has created a gallery full of women who gaze back. Some viewers will, no doubt, turn away. Others will see in in the lines of these drawings something recognized less from art than from life, the familiar wisdom of women.
Exhibition
Truth is the Only Safe Ground to Stand Upon: Portraits of New York State Suffragists by Christine Heller
Start date
24 Jun 2017
End date
03 Sep 2017
Presenter
Arkell Museum link
Venue
2 Erie Boulevard, Canajoharie, NY, USA map
Image
Christine Heller, Mary Garrett Hay, 2017, crayon pencil on mylar, 15.5 x 11.5 inches, courtesy of the artist
Links

Reviews of current exhibitions near this one

Reviews by Ashley Norwood Cooper

Share
Facebook, Twitter, Google+