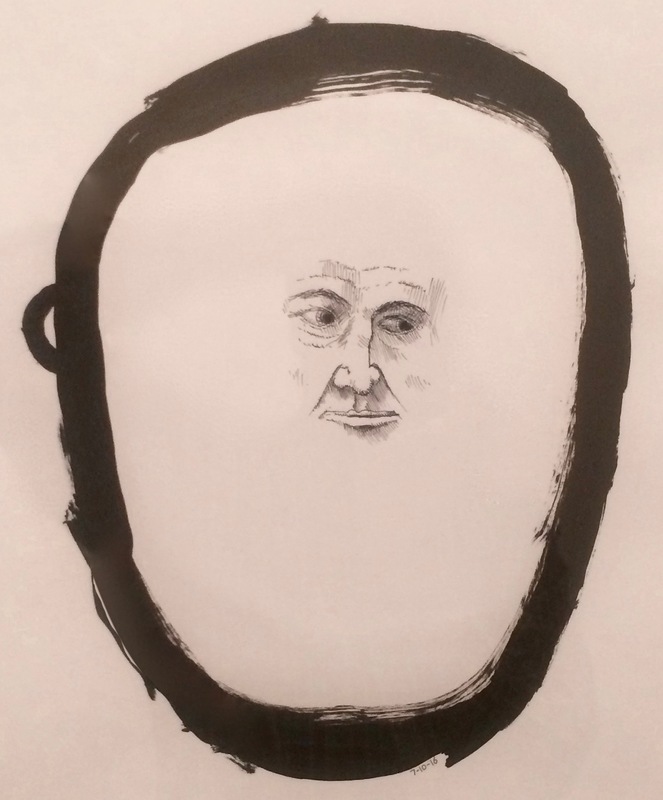 12 Apr 2017
Made in NY 2017
Schweinfurth Art Center
Reviewed by Rob Mackenzie
Downtown from Auburn's maximum-security lock-up, the Schweinfurth's juried "Made in New York 2017" show crackles with negative current. If the artists don't expect imminent environmental, economic, or political collapse, bleak creations like Jason Smith's are at least imprisoned by unsettled anxiety.
In the nightmarish She Has a Dream, Auburn artist Douglas Lloyd superimposes a translucent wet-plate image of a serious, veiled immigrant girl over a shadowy gas mask. The modest classical pose of the woman in Labor Market, an oil by Tracy Kerdman of New York City, seems designed for routine social commentary until a glance at the saint's rotten teeth sends shivers. Even the carefully pollarded sycamore branches in Triumph, the expansive, meticulous oil by Pennie Brantley of Petersburgh that earned Best in Show, evoke the clutches of a many-tentacled sea monster more than hopeful pruning.
This well-crafted, post-election, blue-state show vibrates with the many colors of black.
| | |
| --- | --- |
| Exhibition | Made in NY 2017 link |
| Start date | 24 Mar 2017 |
| End date | 21 May 2017 |
| Presenter | Schweinfurth Art Center link |
| Venue | 205 Genesee Street, Auburn, NY, USA map |
| Image | Jason Smith, (........), 2016, ink on paper, 16 x 12 inches, courtesy of the Schweinfurth Art Center |
| Links | Reviews of current exhibitions near this one |
| Share | Facebook, Twitter, Google+ |