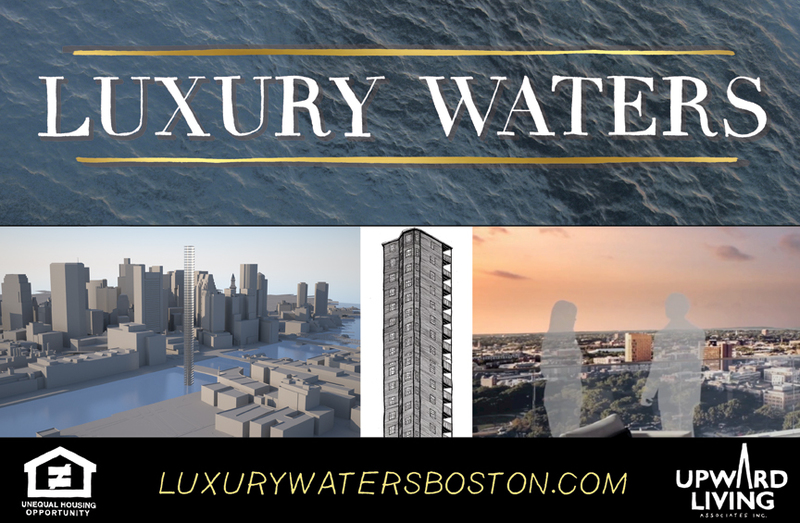 13 Oct 2017
Pat Falco: Luxury Waters
OPEN
Reviewed by Heather Kapplow
It would be tempting to read the architectural renderings, scale model, and promotional videos as clever: straightforward irony or farce. But "Luxury Waters," the slickest-feeling of Pat Falco's solo shows to date, is also an opportunity for those seeking affordable housing in the Boston area to delve into the history of the issue without seeming uncool. At the opening, as at any luxurious gathering, the Coors flowed freely, but handouts offering info about tenant organizations were equally accessible.
A subtitled video featuring Boston's business and government leaders parceling out the city's charms loomed large over a table of resources for those facing displacement, where a researcher was taking earnest advantage of the library.
In a moment and city where being a "working artist" often means commissions from the same developers pricing artists out, it's worth noting that everything sold at this faux-realty office will fund affordable housing activism.