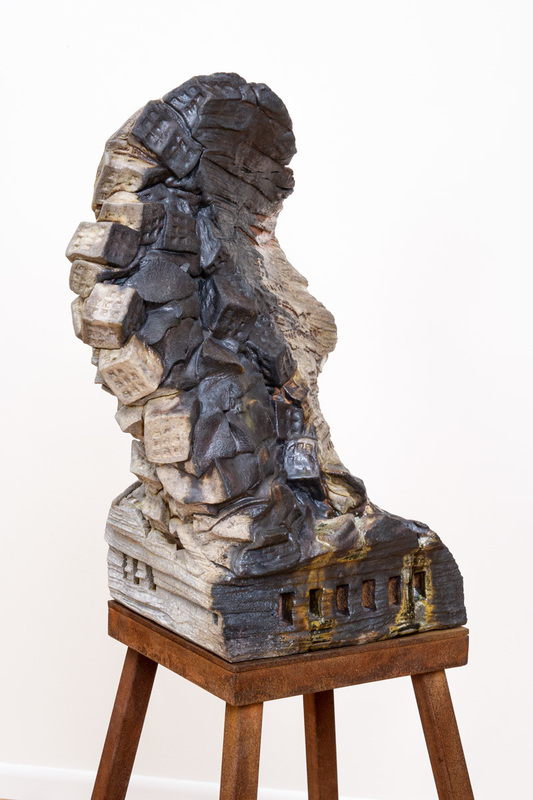 18 Oct 2017
Tony Moore: Children of Light
Sideshow Gallery
Reviewed by Elizabeth Michelman
Arrayed on pylons of rusted steel, Tony Moore's ceramic architectures, reminiscent of ziggurats, pyramids, and cliff-dwellings, confront the viewer at eye level. The monumental forms weigh as much as a grown man. Their stony surfaces are shadowed and pitted by the flame and ash of superheated wood slow-burned for days in ancient kilns. They feel lovingly grounded in the life of the earth.
The Injustice of Silence brutalizes raw clay in a display of primal energies that mimics the upthrust of tectonic forces. Moore hurls balls of clay into a mass, then jabs and pummels it into a twisted commune of cliffs, fissures, and strata. A charred cataract binds terrains of tan and gray oxides in a faceted landscape of fire and frost.
His Fragments series constructs micro-architectures from chunks and curlicues hacked off the original 400-pound blocks of clay. These works impart in finer scale the muscle and pathos of Moore's vision, furthering MLK's as a bulwark against despair.