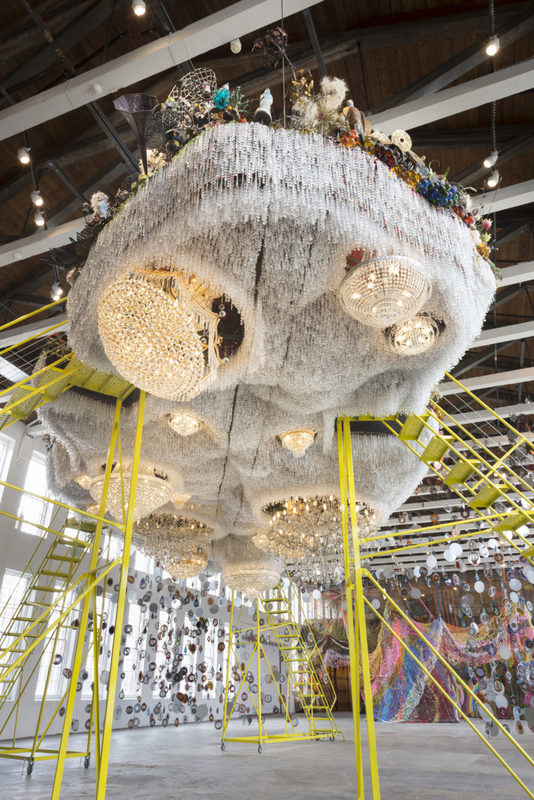 13 Apr 2017
Nick Cave: Until
MASS MoCA
Reviewed by Franklin Einspruch
Nick Cave delivers spectacle in MASS MoCA's cavernous main gallery more satisfyingly than any artist since Xu Bing and his 2013 phoenix of detritus. Visitors traverse a psychedelic forest of tinsel ornaments, some of which depict revolvers and muzzle flashes. Then they climb stepladders to reach an island from which chandeliers and thousands of clear beads dangle. Awaiting the viewer are lawn jockeys in a thicket of baubles.
The museum says that Until was prompted by the question, Is there racism in heaven? The artist seems to answer yes, a firmament of disco-light gunfire will ensure it. Knowing this inspires contemplation not of the real want of justice in America, but the want of ingenuous faith among the art world, in either God or people.
The literal and interpretive paths laid out here are inartfully unambiguous. Three Massachusetts museums have given Cave solo shows since 2013. This one is the most ambitious, but nevertheless leaves an aftertaste of playing it safe.