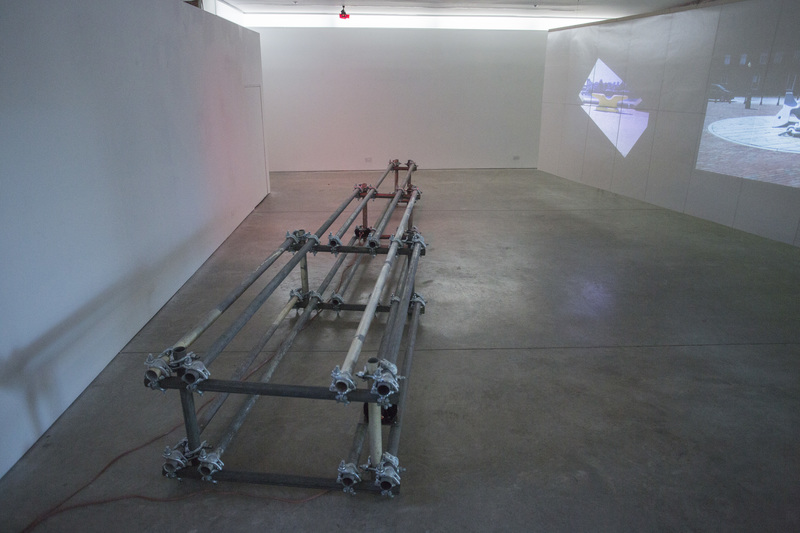 17 Apr 2017
Bjørn Sparrman: Two Pieces
Yve Yang Gallery
Reviewed by Heather Kapplow
At SOWA First Friday, there's sensorial relief in entering a dark room where the main language being spoken isn't English and the exhibition is spare. Part of the allure of "Two Pieces" on opening night is how opposed its presentation was to everything else happening in the area.
Its neat balance of formal and casual holds taut even when the room is full of visitors: the pieces are not waiting for viewers to activate them by looking at them. They structure human navigation of their space.
A two-channel projection, The Sculpture Makes The Viewer Revolve Around Itself, posits light reflected on a thin sheet of mica as 3D. The looped content is mundane, focused on anchors and boat ties in public spaces. The frame circles, zooms in and out, and disappears - a keen, abstract quest for mooring.
Subtleties of Image of The City, a horizontal structure made of scaffolding emitting sub-sonic vibration, were less accessible during the opening, where it served as a bench.