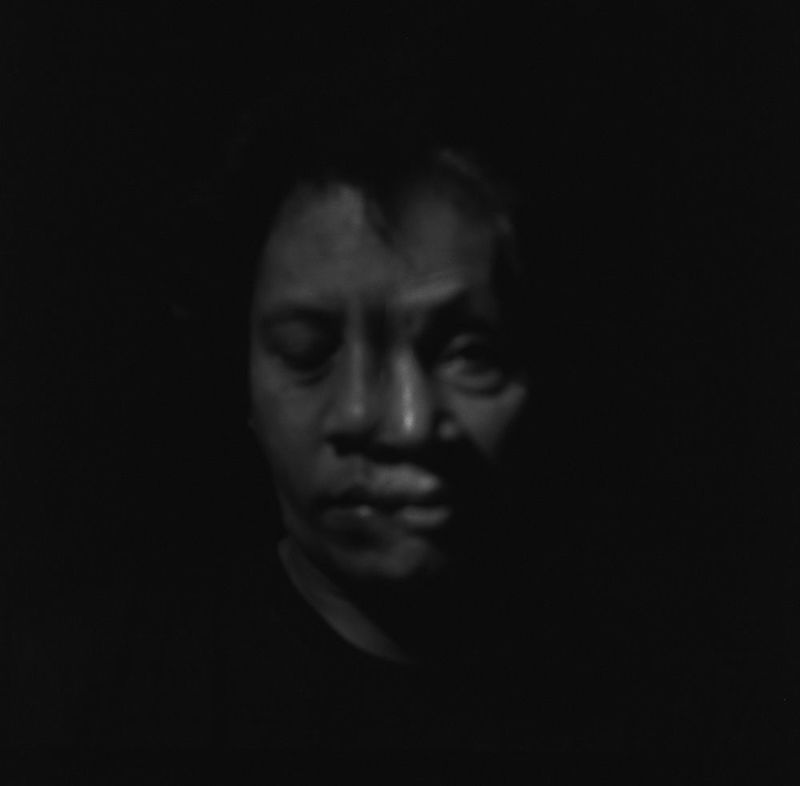 18 Apr 2017
Identity Crisis: Reflections on Public and Private Life in Contemporary Javanese Photography
Johnson Museum of Art, Cornell University
Reviewed by Arthur Whitman
Photography is a recent fine art in Indonesia. At Cornell's Johnson Museum, "Identity Crisis" assembles Javanese artists grappling with the medium, as well as post-colonial, post-dictatorship uncertainty. It's a labor of love for Brian Arnold, a visiting researcher, photographer, and gamelan musician.
Several artists represent MES 56, an influential Yogyakarta collective. Drawing from performance, subversion of formal portraiture is a key. In his digital Uniform Code series, founding member Jim Allen Abel tries on social archetypes and absurdist masks.
Such mannered provocation is met elsewhere with greater subtlety. The gelatin silver prints of Henrycus Napit Sunargo's After Image series explore a family compound, mixing the quotidian and the haunted. Amran Malik Hakim's monochrome inkjets The Soul of Autism answer the marginalization of the disabled under the Suharto regime. The boys and girls in these unflinching close-ups - some placid, some disturbed - are memorably present.
| | |
| --- | --- |
| Exhibition | Identity Crisis: Reflections on Public and Private Life in Contemporary Javanese Photography link |
| Start date | 21 Jan 2017 |
| End date | 11 Jun 2017 |
| Presenter | Johnson Museum of Art link |
| Venue | Cornell University, 114 Central Avenue, Ithaca, NY, USA map |
| Image | Henrycus Napit Sunargo, from the series After Image, 2000-10, courtesy of the artist and the Johnson Museum of Art |
| Links | Reviews of current exhibitions near this one |
| Share | Facebook, Twitter, Google+ |