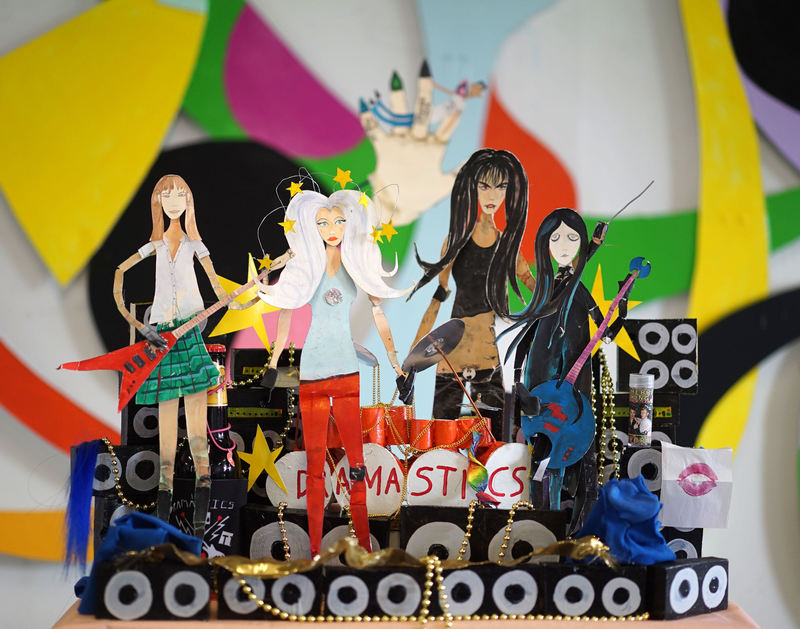 20 Dec 2017
Sonic Rebellion: Music as Resistance
Museum of Contemporary Art Detroit
Reviewed by Ashley Norwood Cooper
In "Sonic Rebellion," ephemera documenting the 1967 Detroit rebellion appear alongside contemporary ruminations on music, art, and political resistance.
Action painting and jazz music are united again in Rashid Johnson's Birth of Cool. Slashing lines cut into a surface of a black soap believed in Ghana to have healing powers. The strength of this work is that the artist does not separate his concern with identity from his embrace of pure abstraction.
In Ladies and Gentlemen, Meet the Dramastics, Nathan Carter has created an extensive cut-paper world for his imaginary all-girl punk rock band. Carter's familiar materials and DIY techniques help viewers see the artistry in their own rock and roll fantasies. His obsessiveness reminds us of an awkward truth, that often we belittle with irony the things we most earnestly love.
Many of the artists in "Sonic Rebellion" grapple with brutal injustice. Woven throughout, however, is a thread of hope. Art empowers the human spirit.