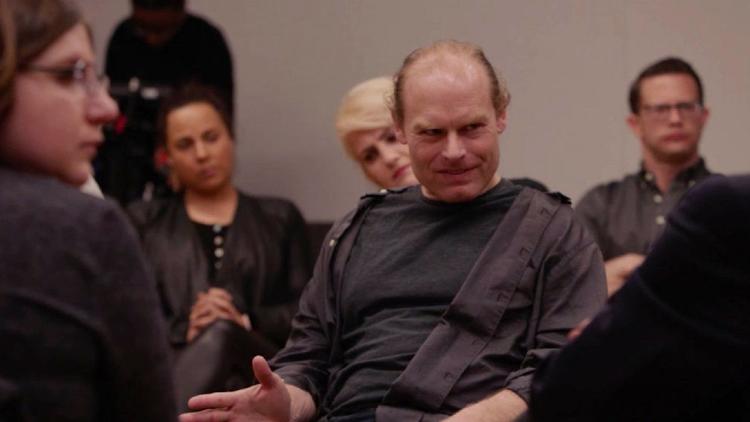 21 Dec 2017
Leigh Ledare: The Plot
Art Institute of Chicago
Reviewed by Anthony Hamilton
"We will not run around this room, we will sit, we will follow the rules" screamed halfway through The Task. The film fills the exhibition space and features 28 participants, including ten psychologists surrounded by a camera crew, and the artist. They are tasked with a three-day experiential psychology conference based on the Tavistock method to explore biases.
The setting is a high school drama room. In the palm-sweating-ly awkward film, the group develops conversations around authority and stereotypes. This causes the viewer to question their own. Spending time with this documentary-style format is rewarded with a rich plot spiraling towards "main characters" and "villains." Ledare questions the observational irony by entering the circle.
Every interaction in the group is scrutinized: where they sit in the room, who gets interrupted, their interactions outside. Why can't they run around this room? This undertaking seems prescient in abnormal political times.