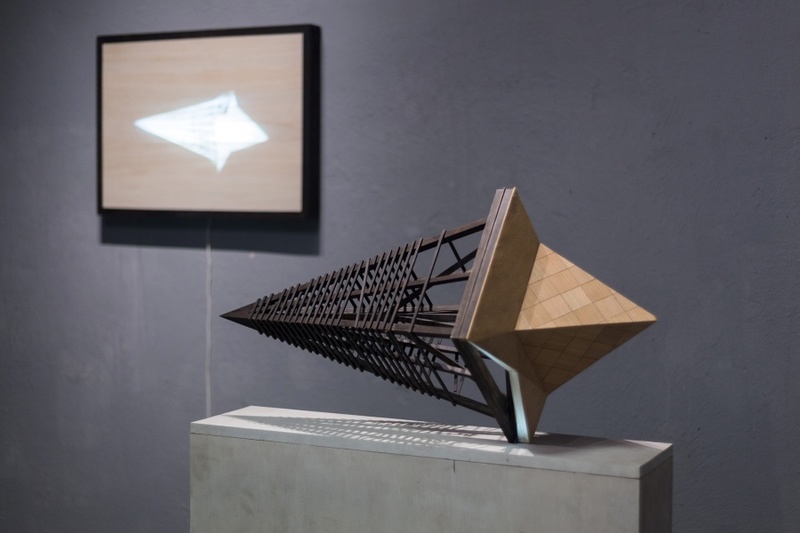 11 Apr 2018
Re-Vival
Polish Institute in Budapest, Latarka Gallery
Reviewed by William Corwin
Incidental revelations emerge from the periphery. A brilliant exhibition, atmospherically placed in the crypt of the Polish Institute, claims an M.O. in 18th-century Catholic architecture, but its goals are higher.
Viewers are greeted by Ervin Bekesi's disembodied church steeple/UFO Another Religion (2017) and Dy Tagowska's oil The Mammoth from Vilanov (2018), depicting a mammoth bone excavated during construction of a church. The artists' radars are clearly set to discern the miraculous in the humdrum.
Works vary in their subtlety. Kamil Moscowczenko's precisely executed elevations explore the level of sacredness conferred on a structure when a cross is incorporated in a design. Lukasz Huculak's faux-marble panel paintings are gem-like meditations on the psychedelic potential of building materials. Individually the works present delightfully suspicious clues of a hidden spirituality. Taken together they present an irrefutable narrative, or at least a decent conspiracy theory.