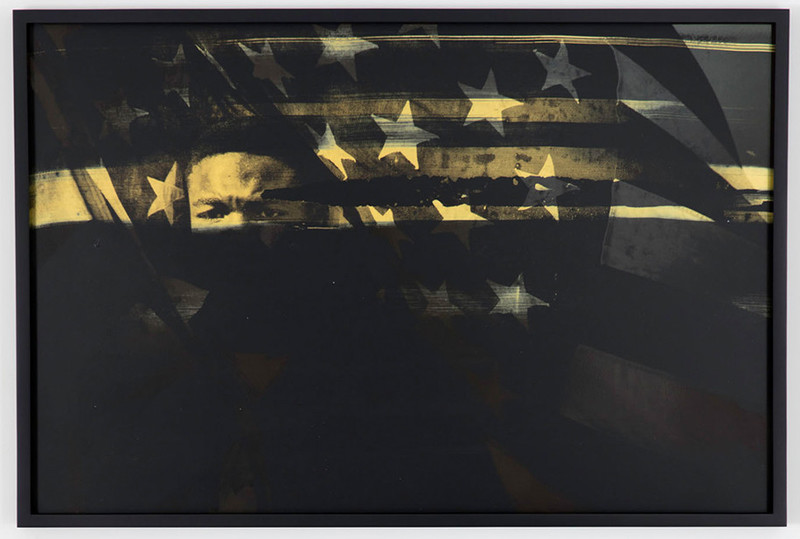 29 Apr 2018
Hank Willis Thomas: What We Ask Is Simple
Jack Shainman Gallery
Reviewed by Harry Newman
Based on archival photos of civil rights struggles of the 1960s and '70s, from the American Indian Movement to disability rights to the fight for integrated schools, "What We Ask Is Simple" is a sharp and moving investigation of the history of resistance and the process of history itself: what's remembered, what's lost, what's seen, what isn't.
Using a variety of photographic and printing techniques, Thomas has made enlarged images in which the contents are obscured through fading or washes of color. The full picture is revealed only when light shines on them, from a phone or special glasses provided by the gallery. Black schoolgirls walk on a sidewalk; with the light, they're passing white women holding signs for segregation. National guardsmen stand in the aisle of a bus of Freedom Riders; in light, images of burned buses surround it.
For Thomas, history and understanding come with effort. Too much of what we know is partial and too much is lost. This show is a reclaiming.