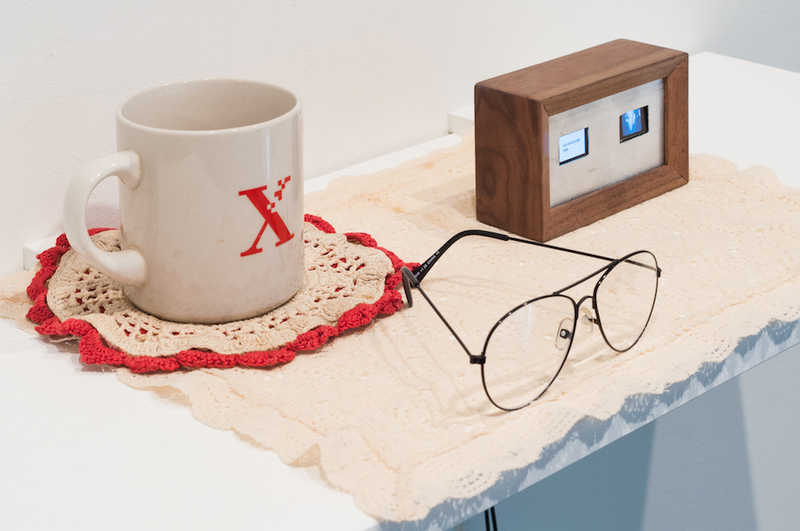 30 Apr 2018
Chloë Bass: The Book of Everyday Instruction
Knockdown Center
Reviewed by Heather Kapplow
We live internal lives that constantly bump up against the internal lives of others in a variety of ways and intensities, but we rarely examine the nuances of that bumping-up-against.
Bass does this for us, articulating public and private spaces outside of the building. Inside, she offers tools, statistics, and strategies for measuring, not only interpersonal distance, but how we feel about it. What is too close for comfort? Where exactly (in a public bathroom, for example) are the boundaries between shared and personal? Peak moments of the show include Chapter Two: Things I've seen people do lately, eavesdroppings that say as much about the observer as the observed, and the acute A Glossary of Proximity Verbs, which lets us almost too close to the anguish of closeness.
Bass's stories about people and consciousness, wrapped around the Knockdown Center's rooms (and its cups at the center's bar), will also take the form of a book, due out this Fall on The Operating System press.
| | |
| --- | --- |
| Exhibition | Chloë Bass: The Book of Everyday Instruction link |
| Start date | 21 Apr 2018 |
| End date | 17 Jun 2018 |
| Presenter | Knockdown Center link |
| Venue | 52-19 Flushing Avenue, Maspeth, NY, USA map |
| Image | Chloë Bass, photograph from The Book of Everyday Instruction, Chapter Two: Things I've seen people do lately, 2015, courtesy of the artist |
| Links | Reviews of current exhibitions near this one |
| Share | Facebook, Twitter, Google+ |