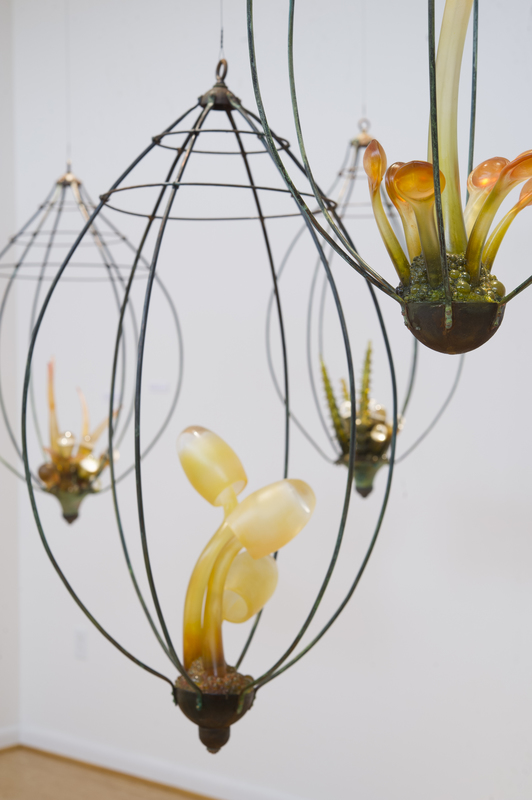 26 Apr 2017
All Manner of Marvels: Wonders Seldom Seen
Corners Gallery
Reviewed by Arthur Whitman
Supported by its frame business, Corners Gallery has enviable curatorial independence. For the wunderkammer-inspired "All Manner of Marvels," owner Ariel Bullion Ecklund recruited gallery artist Steve Carver, who invited regional and national artists.
Sculpture predominates. Robin Cass's painted glass oddities mimic plant life down to their clever Latin titles. Most memorably, three hang from the ceiling, enveloped in copper cages. Robin Whiteman is showing gracious porcelain figurines merging female and animal forms. Wayne Kruse's cartoon expressionist painting Masquerade Boogie is accompanied by Father Nature, a collage mask echoing work by Dadaist Marcel Janco.
Naturally, there's painting here as well and prints and collage, though the selection feels a bit thin. Marshall Hyde's Ham: 12 minutes, 23 seconds is a highlight, a charcoal homage to the first space chimp. A sensitively rendered tondo, his close-up face is ensconced in an elaborate frame.