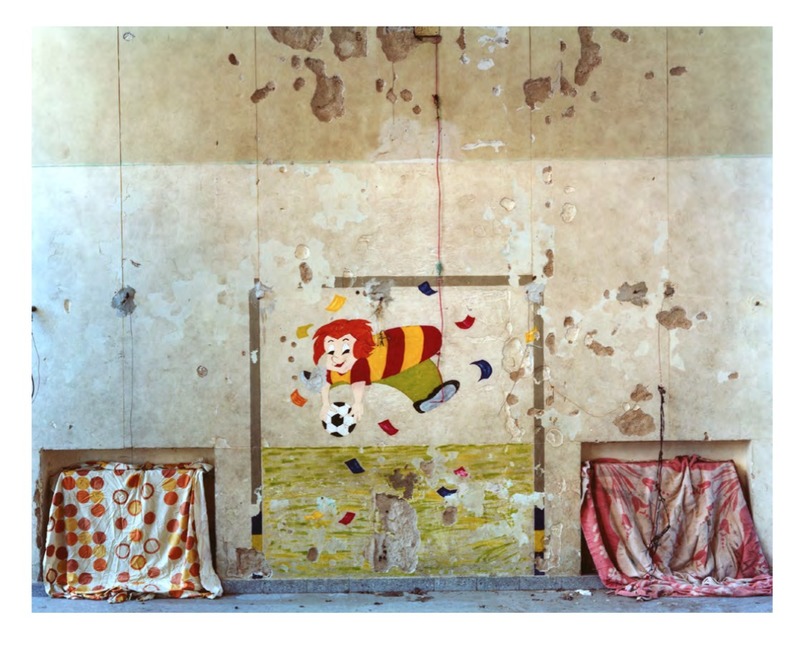 22 May 2018
Gian Paolo Minelli: The Skin of the Cities
Dot Fiftyone Gallery
Reviewed by Elisa Turner
The urban skin in photography by Gian Paolo Minelli is bruised, often abandoned or ignored. These places are rich with cautionary meaning and harsh visual poetry. The images dare us to absorb their gritty formal contradictions and fragmented, random beauty.
Some of the photographs document the notorious Caseros Prison in Buenos Aires, opened in 1979 and closed in 2001. They make plain decades of dirty memory now scoured from the streets. Destroyed in 2008, the prison is a deep stain on the history of Minelli's native Argentina, witness to untold political prisoners and brutal desecrations of human rights.
Taken after the prison was closed, Carcel de Caseros #009 confronts the eye with a rare look at remains of a strangely tempered horror. A cartoon character clutches a soccer ball, looking to vault from a wall scarred by who-knows-what instruments of torture or banal hardware. Minelli's vital photos recover history, for better or worse.