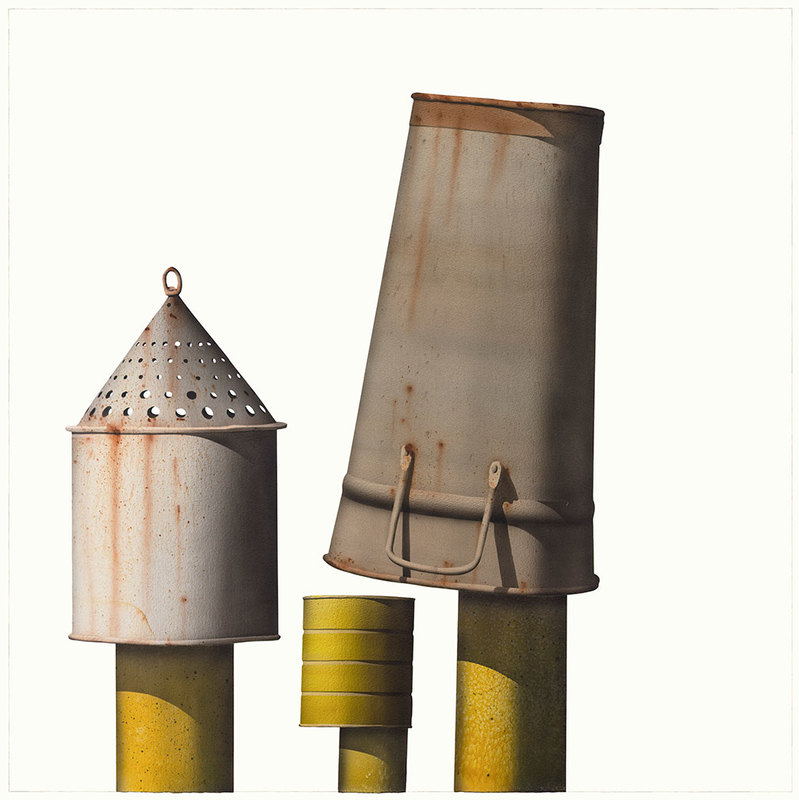 24 May 2018
George Dombek: Recent Paintings
David Lusk Gallery
Reviewed by Audrey Molloy
Stylistically similar to Richard Avedon's seminal portraits of types from In The American West, George Dombek's hyper-formal watercolors of rusting hardware and machinery in his "Recent Paintings" at David Lusk Gallery typify relics of Americana through relentless frontality.
As in Knight II and Grader (both 2017), Dombek employs high-contrast lighting and stark, white backgrounds to psychologically displace his industrial subjects from temporal constraints by omitting their original context. He renders texture, detail, surface quality, and muted color with near-photographic realism. The style, as a theme, pervades the works on exhibit.
The high-noon lighting seen in He Favors His Dad (2004) thrusts his subjects forward with the same conditions of form and surface used in classic studio portraiture. A critical, poetic interaction between foreground and background, between corporeality and materiality, makes these masterful depictions immutably personal.