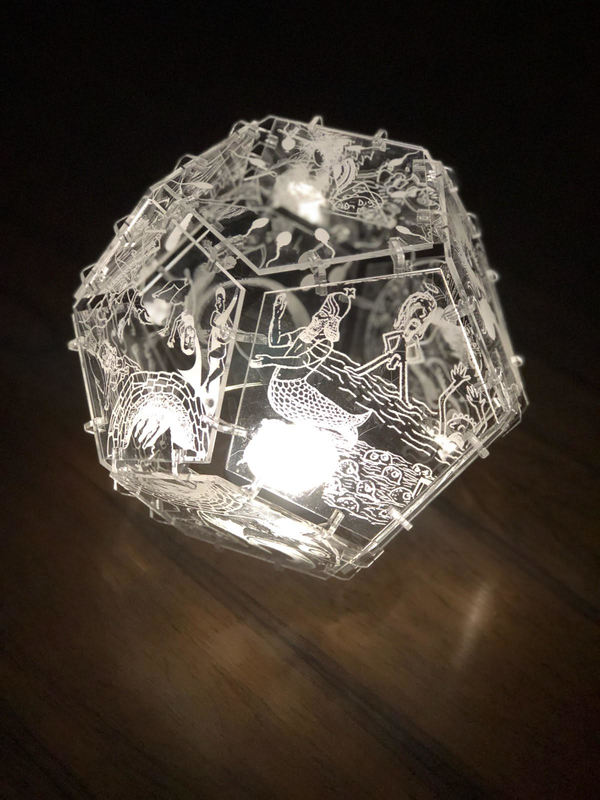 30 May 2018
The Shaman Show
iartcolony
Reviewed by Joelle Jameson
It is rare for a group exhibition as hip as "The Shaman Show" to feel so warm. Maybe it's because iartcolony is the curators' home - a building, they will tell you, with a surprising link to Shamanism. But it's probably because their careful commissioning of new works has a specific goal: "to cure the village of jealousy and envy."
Riffs on older forms, from spirit houses to necklaces, live peacefully alongside paintings and drawings without feeling "crafty." Tatia Cynae's polyhedrons enchantingly marry old and new, featuring alphabetically-themed illustrations of ancient symbols and modern typography etched onto clear acrylic plates.
I worried that the theme would breed exoticism, but the artists' expressions are thoughtful and exploratory, exquisite flotsam from a common river. Even viewers who roll their eyes at the notion of spiritual healing will find pieces to appreciate in this artist-as-Shaman approach, such is the care taken.