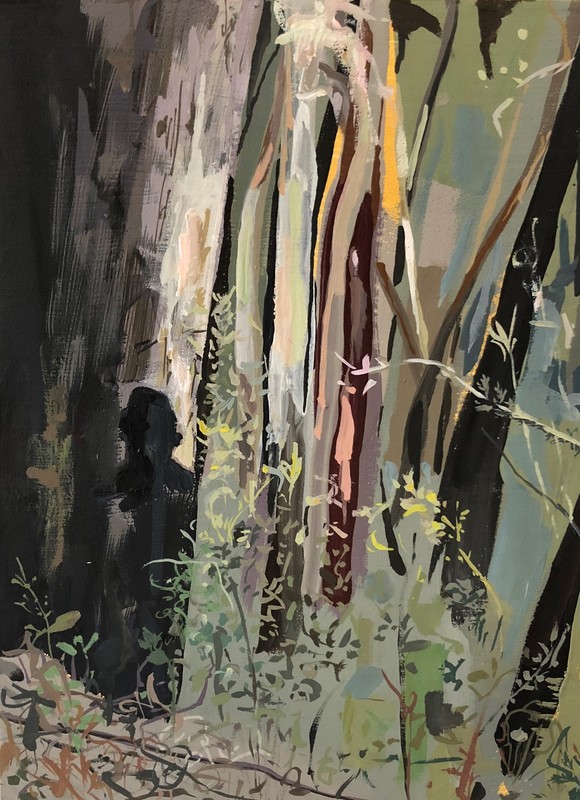 05 Jun 2018
Claudia Scalise: Stone Soup
Flowerbox Projects
Reviewed by Kerry Ware
Claudia Scalise's intimate gouaches at Flowerbox have unpredictable compositions and exquisite color. Her subjects include private moments, mundane events, and scenes from travels, yet they describe mysterious narratives.
At her best, she finds a way to break up the surface and loosen her drawing. In An Unplanned Vacation (2018) a plate of food is shoved to the foreground, seemingly ready to drop into a sea of deep red that leads to a seated figure across the table with a cropped face.
Other pieces lack this energy. Her portrayals of masked portraits, flowers, dogs, and bicycles are undeniably skillful, but on occasion they flatten and she is not able to shake academicism off of the poetry.
Nevertheless Scalise's pictures are consistently imbued with nuance, mystery, and humor. Formless (2018) is a thicket in greens, grays, crimson, and yellow. Sharp, staccato shapes flecked with leaves reveal a shadowy figure in the distance, proclaiming the artist's presence.