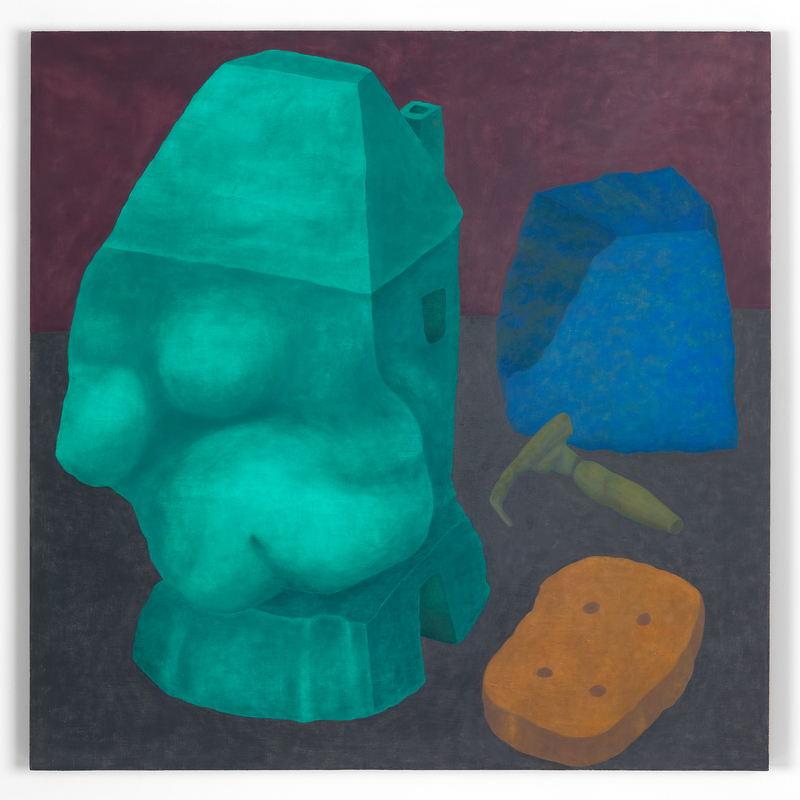 09 Jul 2018
Seed
Paul Kasmin Gallery
Reviewed by Franklin Einspruch
Yvonne Force's all-female show at one of the Kasmin spaces is largely an exercise in displaying who knows whom these days. There are only two works that don't feel attached to a cynical calculation about what other people are going to think about them. One is Summer Wheat's Foragers (2018), which brings Die Brücke frenzy to a scene rendered by mushing paint through aluminum mesh.
The other is Ginny Casey's modulated, haunted Homemaker (2018), the sole success of the effort undertaken by the majority of these 29 artists to filter Surrealism through feminist consciousness, including painful underperformances by Cecily Brown and Lisa Yuskavage.
Morgan Blair's 27 Undoctored Photos of Betsy DeVos' Radioactive Gingerbread Learnin' Supercenter That Prove Camera Angle Is Everything. You Might Also Like: Transforming That Pesky White Guilt Into The Perfect Paleo Deviled Eggs, If You're Into That Kind of Thing (2018) has a title that critiques itself so we don't have to, or continue further.
| | |
| --- | --- |
| Exhibition | Seed link |
| Start date | 21 Jun 2018 |
| End date | 10 Aug 2018 |
| Presenter | Paul Kasmin Gallery link |
| Venue | 293 Tenth Avenue, New York City, NY, USA map |
| Image | Ginny Casey, Homemaker, 2018, oil on linen, 60 x 60 inches, courtesy of the artist and Half Gallery |
| Links | Reviews of current exhibitions near this one |
| Share | Facebook, Twitter, Google+ |