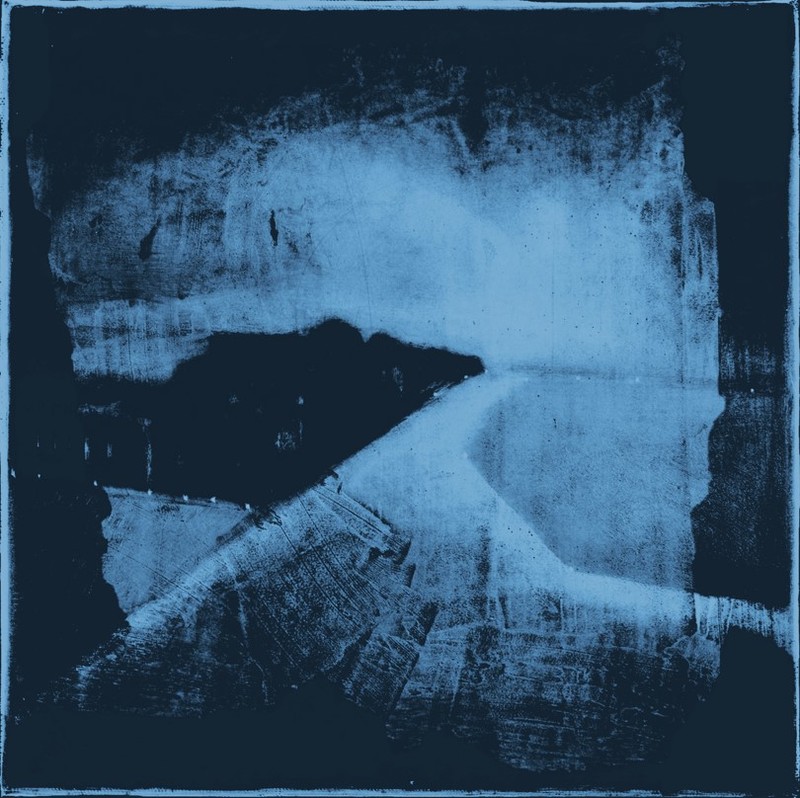 04 Aug 2018
Sebastian Spreng: DRESDEN
Lowe Art Museum
Reviewed by Elisa Turner
Established as both an artist and a music critic, Sebastian Spreng has for years painted quiet landscapes melting into fey abstractions. Now he has embraced a new medium. Gone are the delicate brush strokes, his subtle, sweet traces of human touch grazing a canvas. He prints images on aluminum via an iPad's touch screen. "DRESDEN," the first large public show of this new work, is a revelation.
It's hard, but not impossible, to recover that expressive sense of touch in the smooth, hard gleam of an aluminum print. He tackles a historic topic, the fiery World War II bombing of iconic Dresden, finding fearful resonance in today's horrific accounts of destroyed cities in the Middle East. Diffuse skeins of color conjure the epic loss of lives and legacies. A burnt past stalks a bitter present.
Yet eerie beauty prevails. Faint echoes of trees persist. Broken facades emerge from gloomy haze. Titles evoke music and poetry. In Canto XXIX, Verse III (2017), the horizon remains present.
| | |
| --- | --- |
| Exhibition | Sebastian Spreng: DRESDEN link |
| Start date | 17 May 2018 |
| End date | 23 Sep 2018 |
| Presenter | Lowe Art Museum link |
| Venue | 1301 Stanford Drive, Coral Gables, FL, USA map |
| Image | Sebastian Spreng, Canto XXIX, Verse III, 2017, direct print on brushed aluminum, courtesy of the artist |
| Links | Reviews of current exhibitions near this one |
| Share | Facebook, Twitter, Google+ |