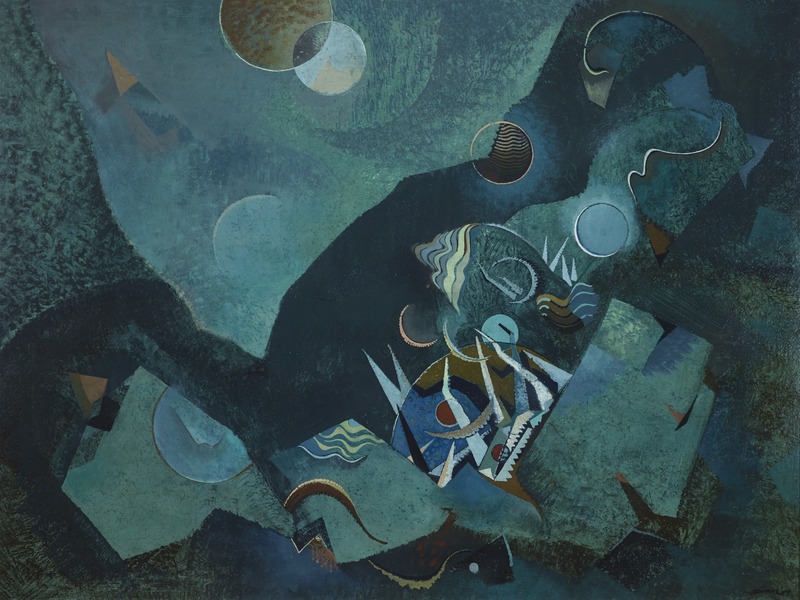 07 Aug 2018
Into the Vault: Will Henry Stevens (1881-1949)
Blue Spiral 1
Reviewed by Andy Gambrell
Will Henry Stevens was the quintessential American artist of his day. He painted in a variety of contemporary styles, often at the same time. His work embodies the tension between homegrown representational art and modern trends recently arrived via the Armory Show.
Stevens's objective work often reduces masses to expressive planes and contains the energy in the center of the composition, betraying a keen eye for early Cubism. While his content is based on reality, his drawing and color are emotive. His neutral palette permits the white ground and the occasional saturated color to glow with a delicate, Klee-like romantic quality.
His non-objective compositions proficiently embody a diversity of pictorial strategies. For example, the influence of Kandinsky's compositions looms large in Lurking Menace (1944), while other works are more classically Cubist or Orphist. Deciphering the cross-pollination in Stevens's work is great fun for the savvy viewer.