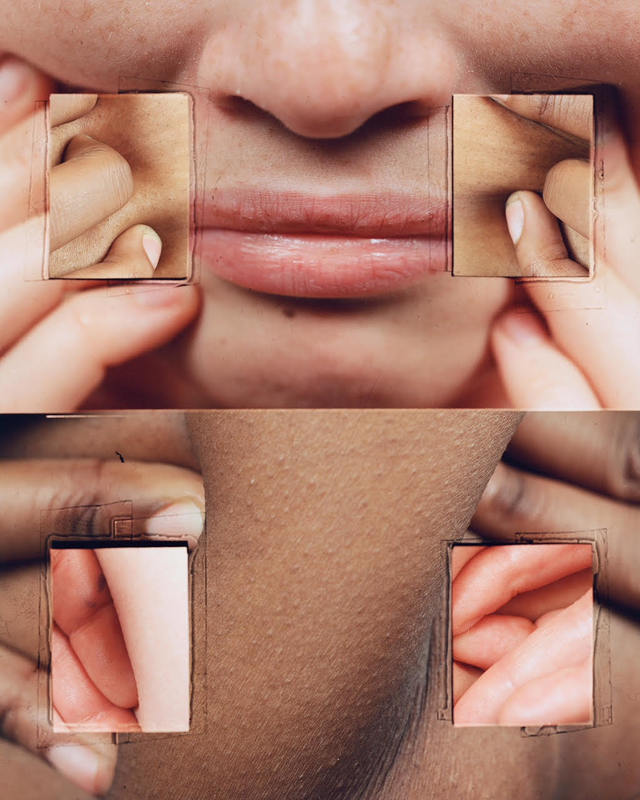 07 Aug 2018
Contemporary Photography 2008-2018
Site:Brooklyn Gallery
Reviewed by William Corwin
It's refreshing to look at a survey of 63 photographers, working over the past decade, and not even think about the word digital. It isn't an issue anymore, and this exhibition, curated by Kristen Gaylord, chronicles this new age of freedom.
All the obsessions of photography are present - the medium's inferiority complex about painting, and the challenge of navigating the human body in terms of fashion and sports versus "art." But Gaylord has chosen striking examples that show its unique fingerprints, such as Jodie Goodnough's mathematically challenging interior The Yellow Wallpaper (doors) (2016). Caroline Yoo's timely political image, Are You Listening to Me? II (2017), revels in the space between extremely staged and heartfelt emotion.
Sydney M. King's push/pull/push (2017), a tortured close-up of a face being manipulated into an approximation of a smile, with collaged insets of pinching fingers and fleshy disfigurements, encapsulates the present status of photography.