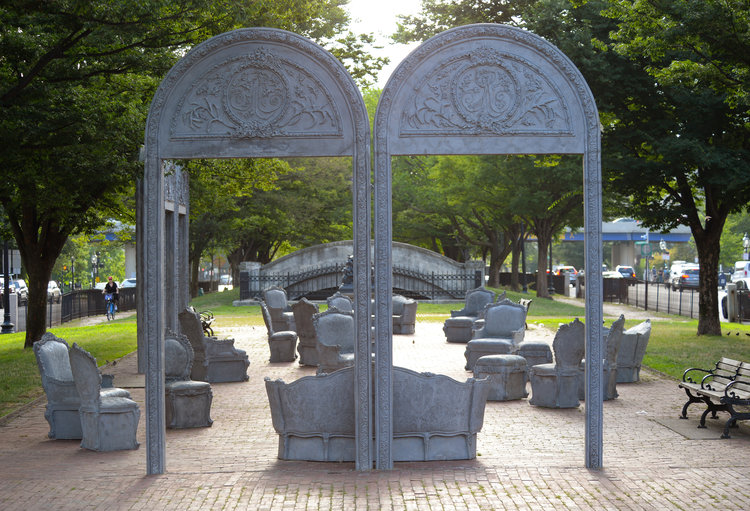 20 Aug 2018
Liz Glynn: Open House
Now + There, Commonwealth Avenue Mall
Reviewed by Heather Kapplow
Commonwealth Avenue Mall has been transformed into a mausoleum. Concrete tombstones in the form of Louis XIV sofas and chairs, arranged among similarly grand concrete archways, seem to stand as grave markers - not simply for an era that has passed, but for the era that fetishistically collected its remnants after its demise.
But also, it's Kenmore Square, once the center of a raucous rock scene, and host to thousands of raucous sports fans. The potential for uncanniness is high. Maybe the sports fans will take selfies on the concrete chairs, capturing hotel dwellers in the background as they exit their limos. Maybe Boston University students will protest in this dead living room.
"Open House" could be the set of a fashion shoot, a puppet show, or a wrenching, unexpected breakup.
Whatever happens, the carefully detailed artifacts, entombed in concrete, will literally have their days in the sun, casting a far different shadow in this narrow Boston park than they have elsewhere.