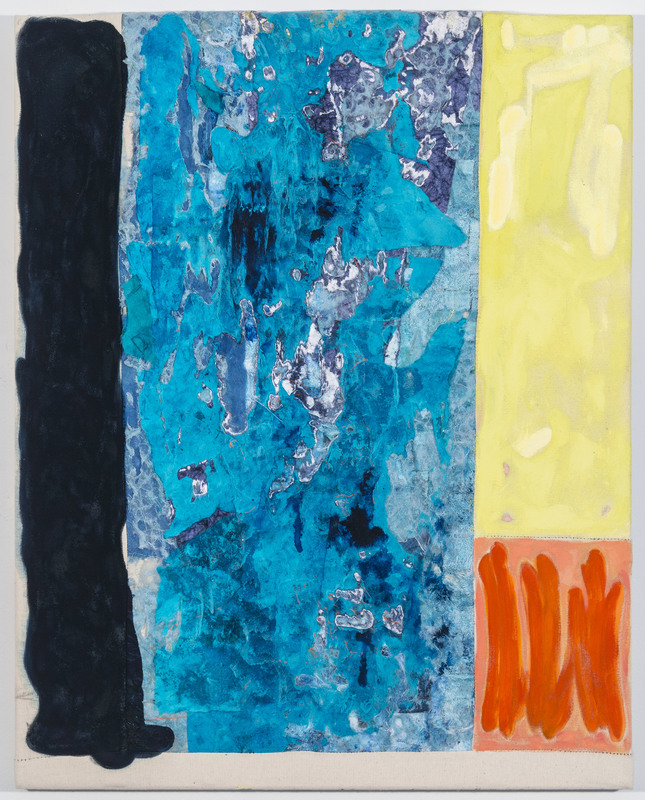 10 Jan 2019
Shifting Gaze: A Reconstruction of The Black & Hispanic Body in Contemporary Art
Mennello Museum of American Art
Reviewed by Harry Newman
"Shifting Gaze" is a small, smart survey of current African American and Latino art, including painting, photography, and mixed media.
The full title is something of a head fake, as at least a third of the works don't reference the body at all. The show is more about representation itself, both by and of black and Latino artists, the gaze shifting from others' eyes to their own. It was refreshing to see so much abstract work. One of the exhibition's three rooms is devoted to it. In many ways, the show asks what makes art African American or Latino. Is it specific subject matter, the identity of the person who makes it, or how the work is made?
Well-known figures such as Mickalene Thomas, Radcliffe Bailey, and Hank Willis Thomas are here, but art by lesser-known artists stands out: Yoan Capote's haunting New Man (2014), a human spine sculpted from handcuffs, and Slip and Slide (McKinney Pool Palette) (2018), Vaughn Spann's piercing abstraction of police violence.
| | |
| --- | --- |
| Exhibition | Shifting Gaze: A Reconstruction of The Black & Hispanic Body in Contemporary Art link |
| Start date | 19 Oct 2018 |
| End date | 13 Jan 2019 |
| Presenter | Mennello Museum of American Art link |
| Venue | 900 East Princeton Street, Orlando, FL, USA map |
| Image | Vaughn Spann, Slip and Slide (McKinney Pool Palette), 2018, courtesy of the artist and Fredericks & Freiser, New York |
| Links | Reviews of current exhibitions near this one |
| Share | Facebook, Twitter, Google+ |