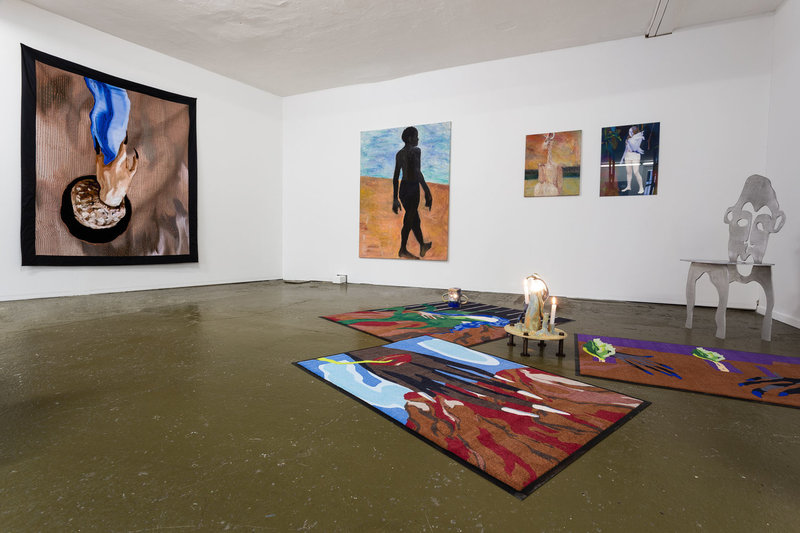 07 Feb 2019
Dieter Hall and Xenia Lucie Laffely
Last Tango
Reviewed by Heather Kapplow
This large, two-person exhibition, though an unlikely pairing, works wonderfully. Male nudes in oil contrast with quilt- and ceramics-based mixed media installation-portraits of feminist-artists like Poussy Draama and Judy Chicago (plus some hairless cats).
The contrasts work. Breasts that are eyes look at cocks that are at rest. Long painted fingernails curl like plants. Sometimes there is a mirror on the floor and then a mirror in a painting. There's a whiff of candle and maybe incense. A pair of cowboy boots stands waiting for its owners. An unmade bed dominates one wall, and phallic, bubbling fountains make a subtle soundtrack. People stare up at the viewer from carpets. Some of the mounting hardware is snakes.
All in all this is a witchy, watery, colorful world where the authorship blurs even though the mediums and styles are distinct and the artists are clearly of different generations and realms. Two alternate universes, temporally, texturally, and maybe even ritually overlap for the better.