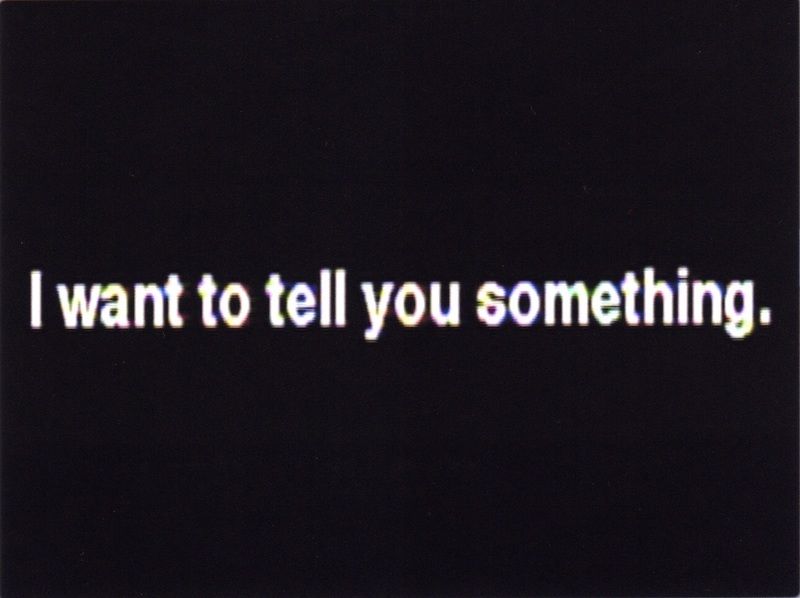 15 Mar 2019
Suara Welitoff: Right Now This Moment
Tufts University Art Galleries, School of the Museum of Fine Arts at Tufts
Reviewed by John Pyper
Harold Pinter said that speech is "a constant stratagem to cover nakedness," and was famous for writing pauses into his plays. In Pinter's world, if you say too much it is an attempt to cover up your inabilities or existential dread. Suara Welitoff has tried to capture moments too, but she presents moments that are full, expressive, or meditative. Sometimes they ask only to be ignored. Her films are often silent but they certainly don't talk just to hear their own voices.
These moving pictures, made between 2013 and 2018, overtly present the gritty, pixelated details of found footage. Welitoff uses glitchy digital captures in an offhanded way that enhances the effect.
The ways she alters Truffaut, Němec, and Fassbender's films can vary between subtle and psychedelic, but the resulting work forms a moving, independent environment. Said by admirers to be poetic, Welitoff's works are spatial rather than linguistic. Maybe it's time to start calling them choreographic instead.
| | |
| --- | --- |
| Exhibition | Suara Welitoff: Right Now This Moment |
| Start date | 23 Jan 2019 |
| End date | 07 Apr 2019 |
| Presenter | Tufts University Art Galleries link |
| Venue | School of the Museum of Fine Arts at Tufts, 230 The Fenway, Boston, MA, USA map |
| Image | Suara Welitoff, I want to tell you (video) from Right Now This Moment, courtesy of Krakow Witkin Gallery |
| Links | Reviews of current exhibitions near this one |
| Share | Facebook, Twitter, Google+ |