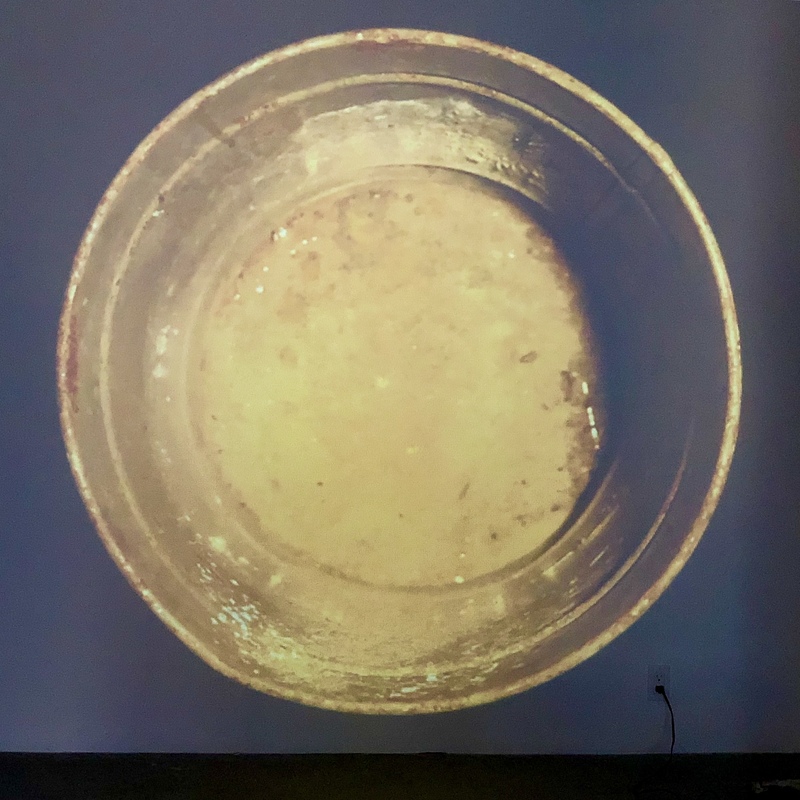 27 Mar 2019
Next: Joseph Fontinha, Robert Todd, and Deb Todd Wheeler
Fountain Street Gallery
Reviewed by Heather Kapplow
Filmmaking begins in the oscillation between light and darkness. Eclipse and Sol (all are 2019), collaborations by Robert Todd and Deb Todd Wheeler, each address this oscillation differently.
Eclipse uses mundane materials to talk about the magic of light repeatedly making its way past darkness. Sol lets suspended Plexiglas showcase light's other capacity - its ability to find momentary places to land despite having no permanent home. The simplicity in both cases is stunning.
Playfulness abounds in Joseph Fontinha's work. There is brightness and color, and almost frenetic pacing. The relationship of the content to the surface of the screen is tight.
At one time the Todds' work could have been read as playful as well, but the short statement about Robert Todd's recent suicide turns the ultimate lack of balance between light and darkness deadly serious. The small amount of light emitted by these two pieces, and a third, more elaborate project, Sunrise, only just cuts through the loss otherwise filling the space. A soft howling of wind deepens the sense of vacuum.
| | |
| --- | --- |
| Exhibition | Next: Joseph Fontinha, Robert Todd, and Deb Todd Wheeler link |
| Start date | 27 Feb 2019 |
| End date | 31 Mar 2019 |
| Presenter | Fountain Street Gallery link |
| Venue | 460C Harrison Avenue, Suite 2, Boston, MA, USA map |
| Image | Deb Todd Wheeler and Rob Todd, Eclipse, 2019, installation view, image courtesy of the artists and Fountain Street |
| Links | Reviews of current exhibitions near this one |
| Share | Facebook, Twitter, Google+ |