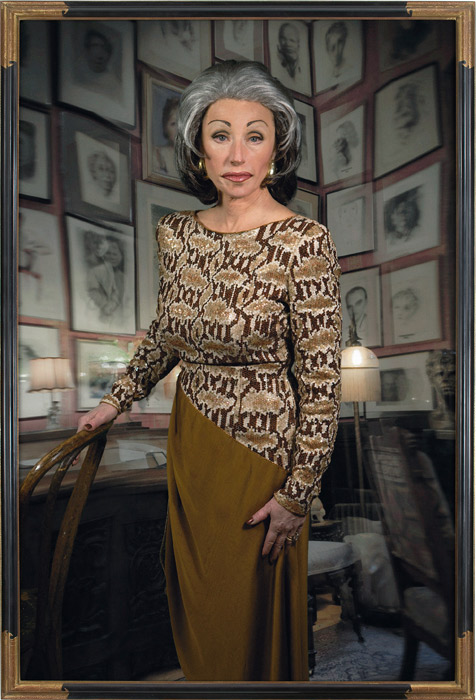 10 May 2017
The Arcades: Contemporary Art and Walter Benjamin
Jewish Museum
Reviewed by Christopher Snow Hopkins
The flâneur is neither a vagabond nor a dandy, but an itinerant viewer who observes modern life like "a kaleidoscope gifted with consciousness," per Baudelaire.
This roving spectator is the subject of an exhibition at the Jewish Museum inspired by an unfinished project by Walter Benjamin on 19th-century Parisian arcades. The viewer charts his own path among 36 works of contemporary art, each of which corresponds to a section of Benjamin's project. Among the highlights are Cindy Sherman's caricature of an art collector and Cerith Wyn Evans's chandelier blinking in Morse code.
As the show suggests, the arcades are an allegory of modern life, a mashup of visual matter with no logic beyond the dictates of industrial capitalism. If the show falters, it is because it has surrendered to the disorder of Benjamin's 36-part rumination on the arcades, rather than trying to tease out a unifying thread. But this is hardly the fault of the curator; it is the story of our time.
Exhibition
The Arcades: Contemporary Art and Walter Benjamin link
Start date
17 Mar 2017
End date
06 Aug 2017
Presenter
Jewish Museum link
Venue
1109 5th Ave, New York City, NY, USA (at 92nd St) map
Image
Cindy Sherman, Untitled #474, 2008, chromogenic print, collection of Cynthia and Abe Steinberger, courtesy of the Jewish Museum
Links

Reviews of current exhibitions near this one

Reviews by Christopher Snow Hopkins

Share
Facebook, Twitter, Google+