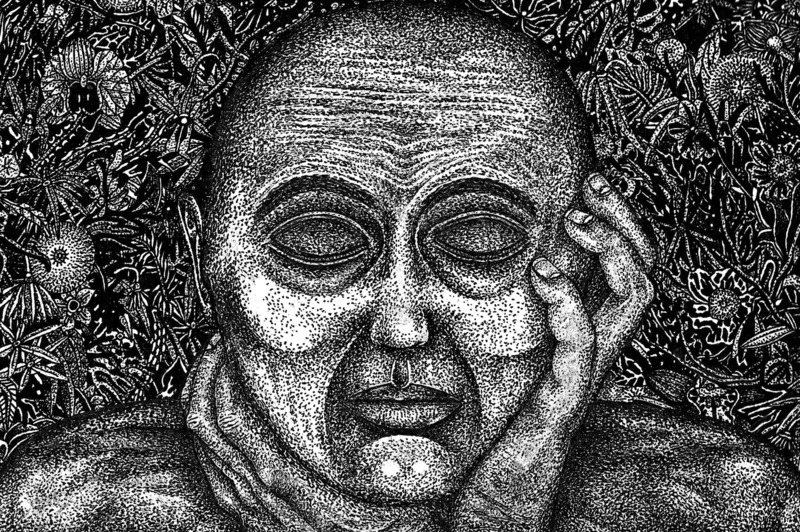 29 Oct 2019
The Skin Has Eyes
Mills Gallery
Reviewed by Heather Kapplow
"The Skin Has Eyes" does even a bit more than remind, as it proposes to do, that the surface of mediums such as film or video can operate fairly three-dimensionally, and in dimensions that are not necessarily width, length, and depth. The show engages richly with questions of what animation can do that other art forms can't.
For example, they can allow a mortifying confessional narrative to unfold, as does Laura Harrison's Red Giant, The Monster That I Was (2017) in a way that would be exceedingly uncomfortable if it were not animated, and animated so playfully. Similarly, Jake Fried's intricate Brain Wave (2019), built up of painstaking layers of ink and white-out, replaces the unpleasant specter of obsessive compulsiveness that it should rightly evoke with soothing music and ever-transforming patterns.
The show is rather otherworldly, offering pure, much-needed escape from language and linearity, along with several objects that are functionally animations, but are also definitely sculptures.