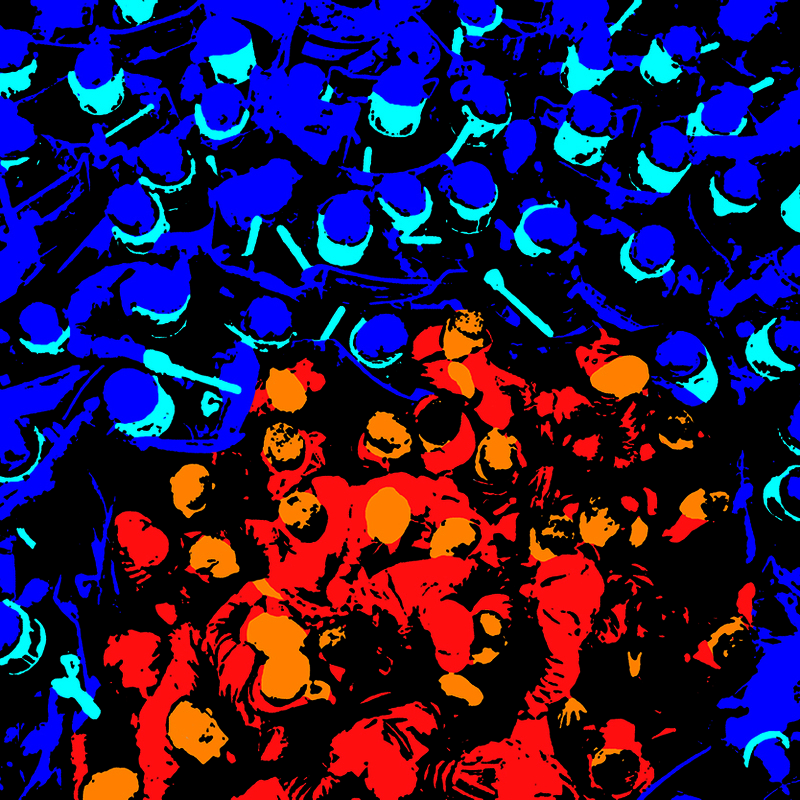 18 Feb 2020
Waiting for Omar Gatlato: Contemporary Art from Algeria and its Diaspora
Miriam and Ira D. Wallach Art Gallery, Lenfest Center for the Arts, Columbia University
Reviewed by María del Carmen Barrios Giordano
Featuring work by Algerian artists across various media, "Waiting for Omar Gatlato" is an engrossing inquiry into the work of three generations grappling with the aftermath of colonization, long-standing tradition, and political unrest. Thoughtfully laid out, it features paintings, works on paper, video art, and sculpture without overwhelming the visitor or the austere gallery space.
Two video pieces serve as thematic anchors on either side of the gallery, Corps à corps (2016) by Louisa Babari and Célio Paillard, and Le Jardin d'Essai (2016) by Dania Reymond. Babari and Paillard's piece is a formal exploration of Frantz Fanon's work through text and sound, while Reymond's provides an illusory portrait of a colonial-era botanical garden in Algiers.
Of the two dozen works on display, a handful are missing extended labels. A timeline outside the gallery provides some important context for a few of the works, but its corner location and plain layout do not work in its favor. For an exhibition so rich in content, greater effort in interpretation would have benefited the viewer.
Exhibition
Waiting for Omar Gatlato: Contemporary Art from Algeria and its Diaspora link
Start date
26 Oct 2019
End date
15 Mar 2020
Presenter
Miriam and Ira D. Wallach Art Gallery link
Venue
Lenfest Center for the Arts, Columbia University, 615 West 129th Street, New York City, NY, USA map
Image
Mourad Krinah. The Sunday Waltz - Tribute to Paolo Uccello, 2019, graphic wallpaper, courtesy of the artist
Links

Reviews of current exhibitions near this one

Reviews by María del Carmen Barrios Giordano

Share
Facebook, Twitter, Google+