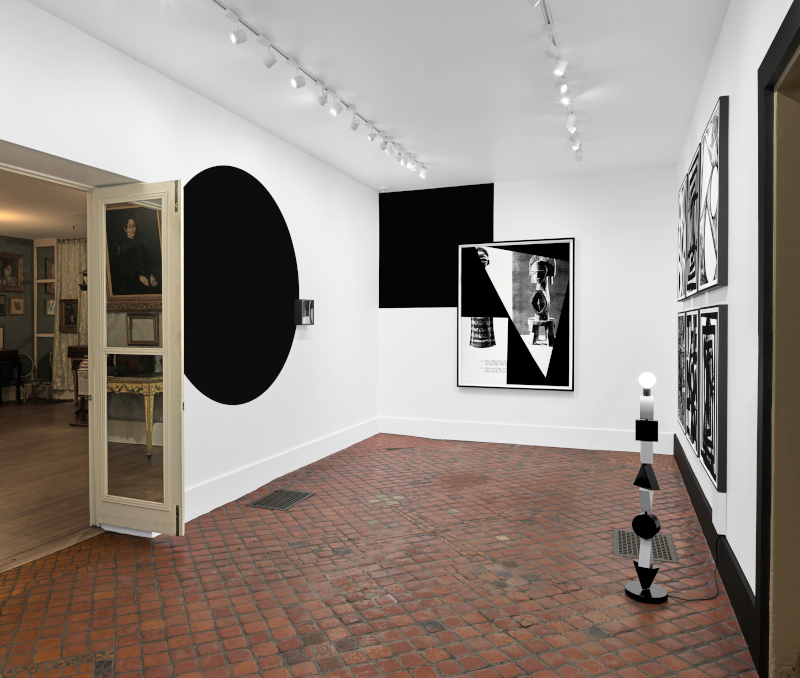 20 Aug 2020
Adam Pendleton: Elements of Me
Isabella Stewart Gardner Museum
Reviewed by Franklin Einspruch
Adam Pendleton brands his practice as "Black Dada." This is brilliant marketing. Contemporary curators love ticking identity checkboxes, and regard Marcel Duchamp as Jesus Christ. Consequently the ascendant art of our time could be called Bureaucratic Woke Aesthetics. But unlike art movements exemplified throughout the rest of the Gardner, it ascends only among the germane bureaucrats.
To paraphrase Thomas Carlyle, let he who has found his hustle ask for no other blessing. Pendleton sieves '80s-era text-driven painting and '70s-era collage-driven printmaking through a style of zero-chroma abstraction that died in Brazil in 1963. He then indicates via the wall label that it's about race, and conceptually calls it a day. Only the show's format as installation indicates that it hails from this already exhausted century. Circles, triangles, and squares, invoked as emblems, summon the ghost of Sol LeWitt, who shakes his head and floats off.
"Elements of Me" likewise feels emblematic of the cultural moment, slick, perfunctory, exsanguinated, muttering to itself.