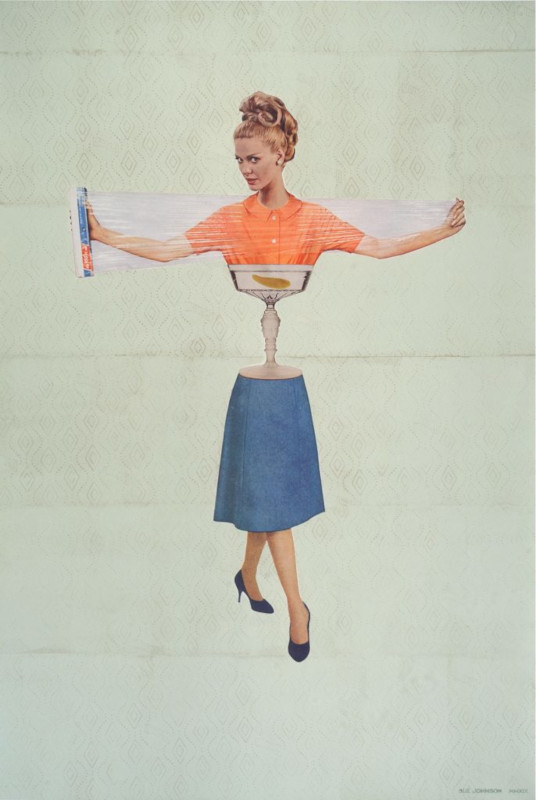 04 Sep 2020
Sue Johnson: Hall of Portraits from the History of Machines
Virginia Museum of Fine Arts
Reviewed by Saul Ostrow
Sue Johnson is a cultural historian, an archeologist of other dimensions. She has a sharp eye for the overlooked and the never-was. You can imagine her as the guest host for an episode for The Twilight Zone that takes place in a department store that caters to male fantasies. The women are are not only compliant, they are smiling, labor-saving appliances.
"Hall of Portraits from The History of Machines" is an alternate pictorial history. Johnston's sources are mid-20th century magazines that she has scanned at high resolution. She maintains size relationships and left-right orientations in her prints, but each fragment of them has been digitally manipulated to create new images of past-tense fantasies.
These are, or would have been, the products of a time when men foolishly believed they ruled the world. The exhibition is not a showroom but a storeroom, housing the artifacts of our primitive, eroticized world of the masculine ideals that too many women still try to accommodate.