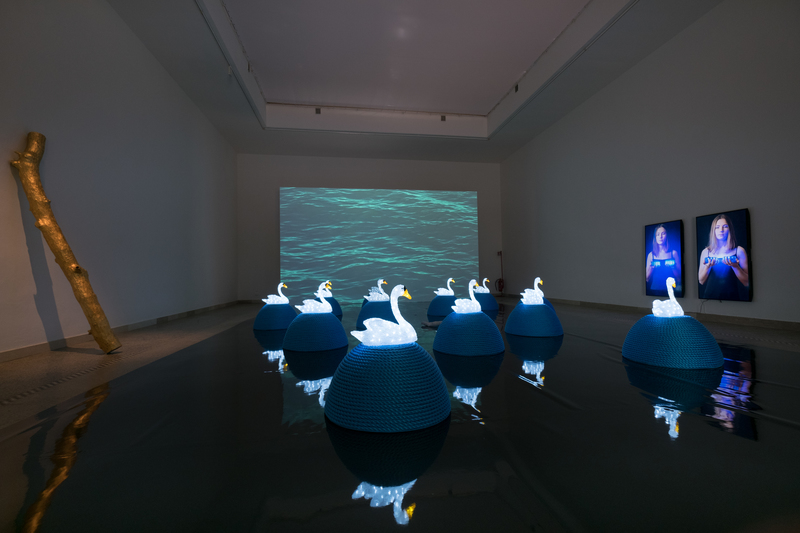 18 May 2017
Jana Želibská: Swan Song Now
Biennale di Venezia, Czech Republic and Slovak Republic Pavilion, Giardini
Reviewed by Rob Mackenzie
Rebounding from the political tone of recent Biennals, curator Christine Macel titled the 57th iteration "Viva Arte Viva," remarking, "It's about art by artists for artists." But the show has always been about what artists want to say to each other and to the world. Jana Želibská's installation at the Czech/Slovak Pavilion in Giardini speaks plainly about reflection and hope in the face of imminent political and ecological cataclysm.
Entering her pavilion one detours around a container jammed with flotsam. Inside, an array of luminous swans rests placidly on neat islets of coiled rope, backed by a projection of restless waves.
Like so many other voices here celebrating the art that makes us human, Želibská defines apocalypse as "a revealing of mysteries that brings a radical change in the ordering of the world," as she puts it. But her title, Swan Song Now, amid the continuing exodus of Venetian locals from their sinking ship, speaks more loudly, less hopefully.