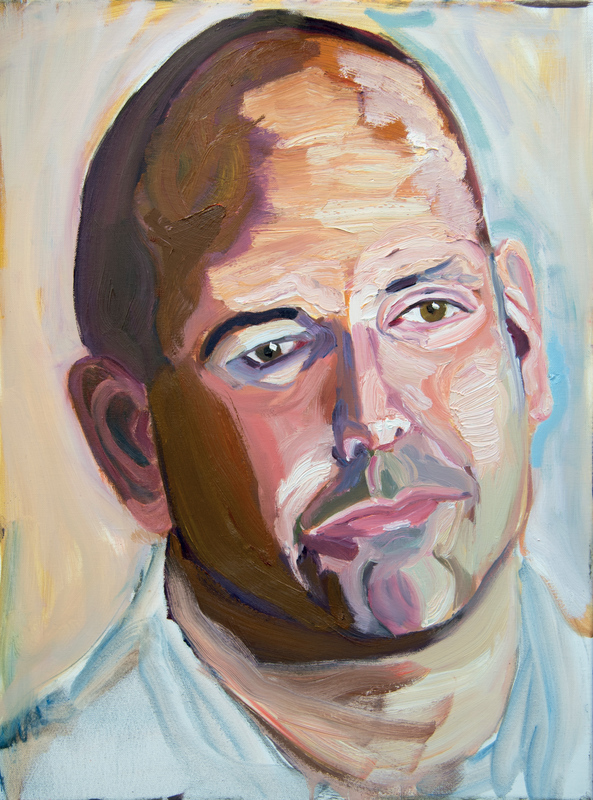 05 Apr 2017
Portraits of Courage
George W. Bush Presidential Center
Reviewed by Elizabeth A. Rose
Anyone can take lessons in painting with enough time and money, and the artist George W. Bush has both. But "Portraits of Courage," an exhibition straight from the school of Sedrick Huckaby, surprised everyone. Bush learned from Huckaby how to do art: how to use pigment and brushes, and how to stare back at the face of truth. His influence is evident in the eyes of Bush's subjects.
It would be easy to dismiss Bush's oeuvre as a sycophant's plea for popularity, and many do, but then there's the haunting poignancy of his faces. They stare out from the impasto-covered canvas as if daring the gallery visitor to turn them into a political statement.
A nonpartisan lens through which to view the exhibition does not exist; similar portraits by your retired uncle would not have been on display at the George W. Bush Presidential Center. The show rests on its own laurels. At their best, Bush's portraits are mirrors as much as they are depictions. The same could be said of the exhibition itself.
| | |
| --- | --- |
| Exhibition | Portraits of Courage link |
| Start date | 02 Mar 2017 |
| End date | 01 Oct 2017 |
| Presenter | George W. Bush Presidential Center link |
| Venue | 2943 SMU Boulevard, Dallas, TX, USA map |
| Image | George W. Bush, Sergeant Michael Joseph Leonard Politowicz, U.S. Marine Corps, 2010-Present, oil on stretched canvas, 18 x 24 inches, courtesy of the George W. Bush Presidential Center |
| Links | Reviews of current exhibitions near this one |
| Share | Facebook, Twitter, Google+ |