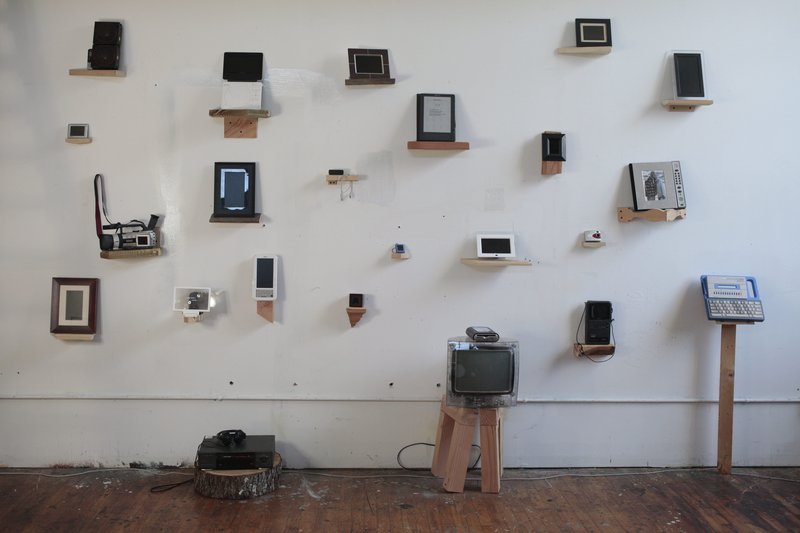 25 May 2017
Paul Theriault: The Electronic Arts Library
Artspace
Reviewed by Heather Kapplow
"The Electronic Arts Library" is a curious combination of oppositions. Its orderliness - custom shelves, neatly filled out library checkout slips, use-based device groupings - is actively resisted by a cacophony of digitized sound broadcast through cheap, blown-out speakers.
The art objects here were all once state-of-the-art tech gadgets, but their sci-fi aesthetics, contrasted with industrial-era library paraphernalia, make them look somehow even older than wood, steel, and paper.
Theriault allows visitors to the gallery to check out artworks that he commissioned specifically for each defunct piece of technology. This engagement structure leaves some shelves empty, and some devices not working at all. There's a lovely, unpredictable entropy because borrowers can accidentally (or purposely) destroy the digital artworks, and the devices are long past their dates of intended obsolescence. But somehow a paper plate full of old media cards strikes the most poignant chord.