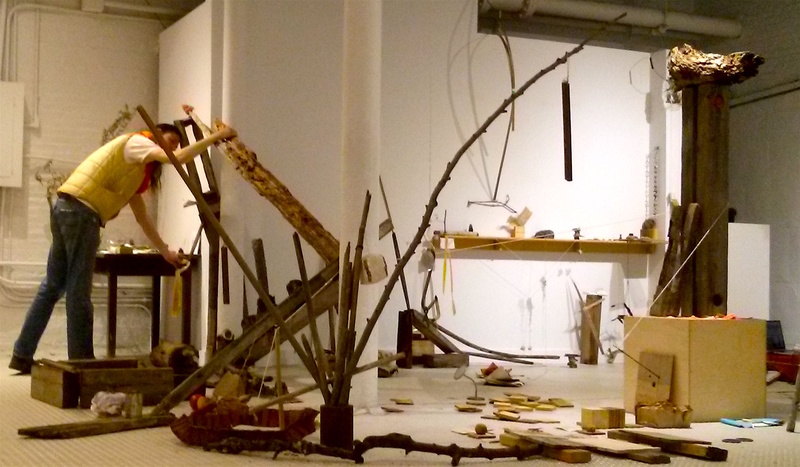 05 Apr 2017
Dirk Adams: the sensation of moving slowly back in time
Distillery Gallery
Reviewed by Heather Kapplow
Dirk Adams's installation at the Distillery Gallery is several things simultaneously. It's a showcase of his idiosyncratic but relatable methods of parsing and connecting with the found materials he typically works with: an obsessive, yet improvised catalog of rust and dust and the evidence that objects bear of the their history.
It's a set for two performances, each an investigation laced with humor and the fine art of problem-solving on the fly.
It's a laboratory for experimenting with a set of rules. The performances feel like eerie glimpses into the deep past, a peephole on the cave-dweller's trial-and-error process of inventing, discarding, and refining tools.
Elements of the installation become musical instruments, used to develop a soundtrack for everything else that happens there.
Lastly there is an olfactory dimension, best left under-described, but definitely enhancing the work's main theme: humanness as the dogged application of perception to matter.