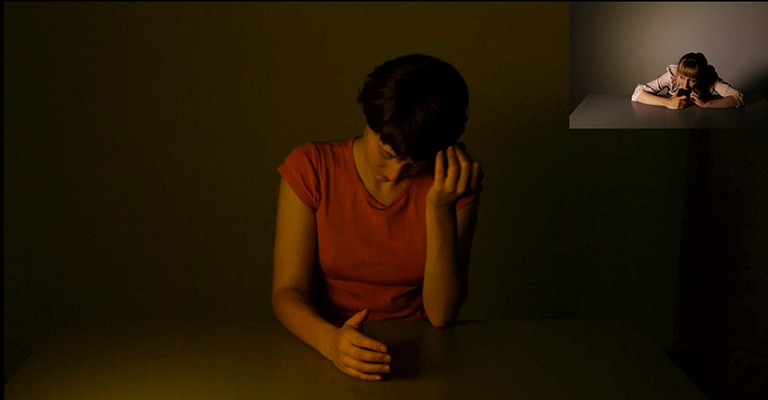 14 Jun 2017
An Inventory of Shimmers: Objects of Intimacy in Contemporary Art
List Visual Arts Center, Massachusetts Institute of Technology
Reviewed by Heather Kapplow
"An Inventory of Shimmers" is, with exceptions, also an inventory of artists born in the early-mid 1970s, so the definition of intimacy it relies on to achieve its goals feels skewed.
Cesarco's Fragile Images That Keep Producing Death While Attempting to Preserve Life: Flowers found in crime scenes_001-004 act as a nice metaphor for the problem by calling themselves "fragile." The images make a false claim on fragility, while pointing to all of the human fragility that lies outside of their frames.
The List's guide states the essentially grammatical fact that "feelings take objects, living or not," but these particular objects, by dint of being displayed in a gallery, are invested with a heightened sense of their object-ness. The material subject matter feels emotionally thinner as the artist's birth-years go forward in time, raising the question of whether it's just the quality of the materials that are relevant to this generation's aura of thinness.
| | |
| --- | --- |
| Exhibition | An Inventory of Shimmers: Objects of Intimacy in Contemporary Art link |
| Start date | 19 May 2017 |
| End date | 26 Jul 2017 |
| Presenter | List Visual Arts Center link |
| Venue | Massachusetts Institute of Technology, 20 Ames Street, Building E15, Cambridge, MA, USA map |
| Image | Antonia Hirsch, Object T, 2015, HD video, stereo audio, headphones, granite, steel, heating hardware, 12'6" looped on 92cm x 54cm flat screen / 92cm x 54cm x 35cm granite monolith, courtesy the artist and Repubic Gallery, Vancouver |
| Links | Reviews of current exhibitions near this one |
| Share | Facebook, Twitter, Google+ |