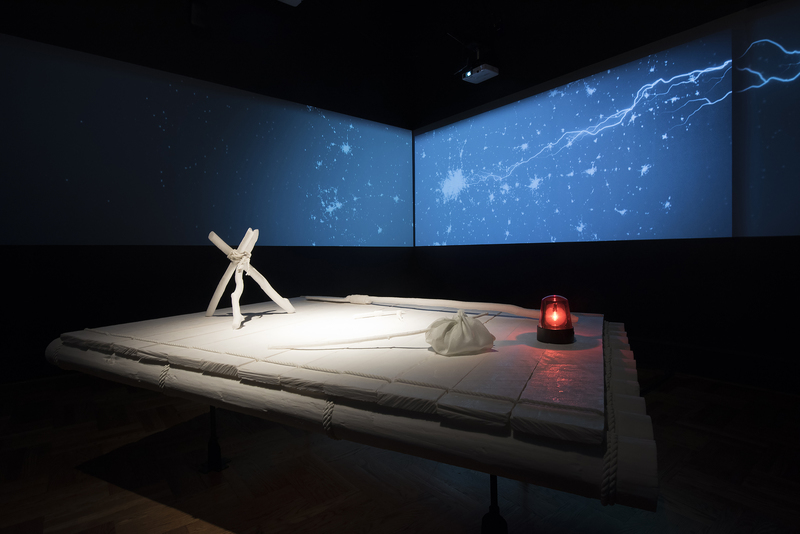 20 Jun 2017
Shimon Attie: Lost in Space (After Huck)
Saint Louis Art Museum
Reviewed by Elisa Turner
Shimon Attie's installation lets visitors ride the raft of their imagination. His art ricochets between present and past, sparked by Mark Twain's 1884 novel The Adventures of Huckleberry Finn as well as current racial tension in St. Louis and elsewhere. Twain's story of escaping slavery still matters.
Technology updates the famed Mississippi River journey. With images taken from night footage from NASA satellites, combined with thunder, lightning, and what first appears to be clusters of stars, Attie's six-channel video projection surrounds a large white sculpture that seems to float in space: a ghostly raft, minus riders. It carries relics of the past, such as a knife and an oar, joined by today's ominous sign, the flashing red light that announces the police.
Soon it's clear that the clusters of light aren't stars above Huck's voyage. The viewer is looking down on modern cities and towns, and the stormy flight from strife and prejudice isn't over.