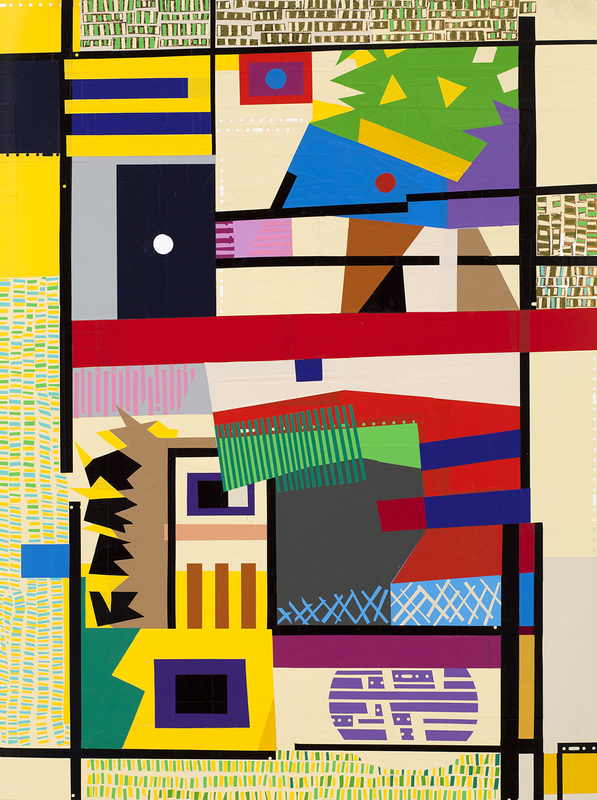 22 Jun 2017
Elizabeth Michelman: Notes from the Underground
Castleton Art Galleries, Castleton Downtown Gallery
Reviewed by Pam Bernard
Elizabeth Michelman's works, which fill several grotto-like spaces in Rutland's Castleton Downtown Gallery, are neither purely theoretical nor purely conceptual. While Bueys's challenge of social norms or Ann Hamilton's ideas made visible provide historical context, Michelman's project is uniquely adaptive, relational, perpetually in motion.
A series of vinyl collages respond to Stuart Davis's rhythms and color, probing his assertions. The effect is the palpable presence of both artists in a lively exchange, within a space roughly the size of a bedroom. Yet the viewer is not a voyeur but rather a necessary participant. It is in this handoff from interrogative stance to open invitation to enter into the dialogue that Michelman succeeds so dramatically.
The energy of such inquiry reveals an abiding curiosity. Because mutability shapes the map, viewers enter a region of correspondence at every turn of gallery space, where objects and words do not mean, but continually evoke.
| | |
| --- | --- |
| Exhibition | Elizabeth Michelman: Notes from the Underground |
| Start date | 13 May 2017 |
| End date | 24 Jun 2017 |
| Presenter | Castleton Art Galleries link |
| Venue | Castleton Downtown Gallery, Center Street Alley, Center Street, Rutland, VT, USA link map |
| Image | Elizabeth Michelman, Color Theory Series 4 (After Stuart Davis), 2016, vinyl on Mylar, 40 x 30 inches, courtesy of the artist |
| Links | Reviews of current exhibitions near this one |
| Share | Facebook, Twitter, Google+ |