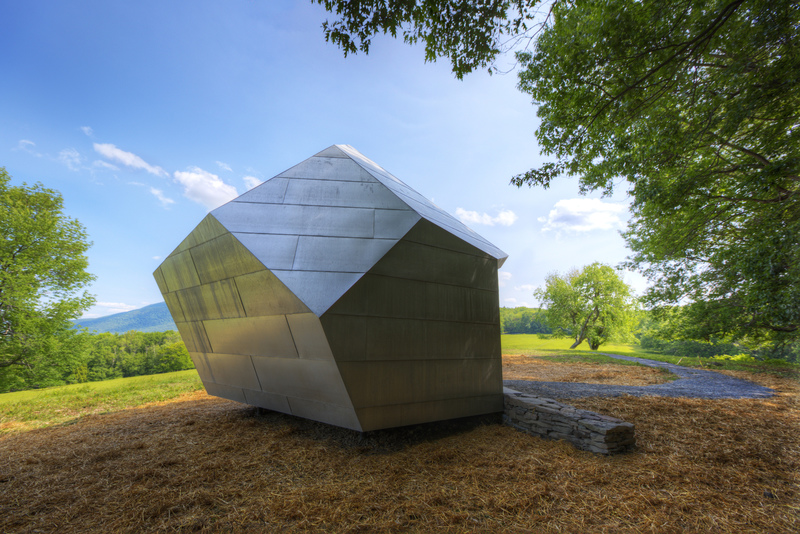 13 Jul 2017
Thomas Schütte: Crystal
Clark Art Institute
Reviewed by Christopher Snow Hopkins
There are many different paths to Thomas Schütte's Crystal, a site-specific installation on top of Stone Hill, behind the Clark Art Institute. I chose an open field, passing by dainty flowers, a defunct fire ring, and trampled cow pies.
Crystal is an architectural-scale prismatic structure with a metallic skin and an interior of pine boards. One enters through doors on the northwest side; the southeast side is open and frames a view of cherry and ash trees, as well as the Hoosac Range beyond. This is a contemporary riff on the landscape genre, with finely worked blades of grass in the foreground and a more cursory rendering of mountains in the distance. It might be a work by Jacob Grimmer, except for the irregular, five-sided frame.
This monumental rock crystal "does not clearly communicate its purpose," per official materials, but it sits somewhere in between agrarian architecture and high-tech engineering, a zinc-coated capsule deposited at the woodland's edge.