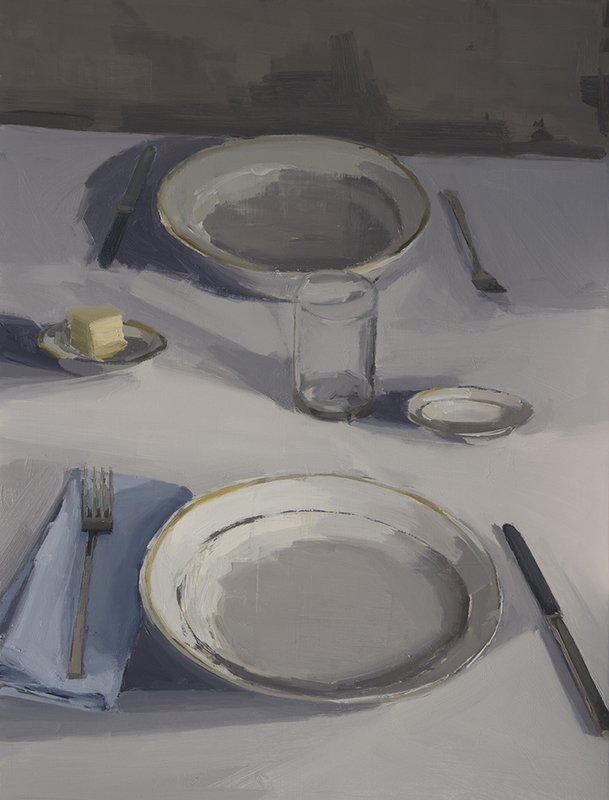 21 Jul 2017
A Place at the Table
Smithy Pioneer Gallery
Reviewed by Ashley Norwood Cooper
Artists in "A Place at the Table" address themes of belonging, domesticity, and change through the still life.
Ann L. Du Bois' Fallen Apples is a pleasing upstate New York version of the traditional vanitas. In 20 Tea Towel Paintings (40 hours), Carrie Mae Smith combines a woman's take on the repetitive nature of housework with sensitive studies of the ever-changing quality of light.
For some of the artists, gender determines their place. Katherine Kreisher's installation, A Place at Grandpa's Table, contrasts her own knitted feminine forms with the solidity of the table her grandfather built. Willow Silver, a transgender artist, presents the male side of her table, labeled "T" for testosterone, as gray and dull compared to the colorful "E" for estrogen side.
Audiences in Cooperstown are often served art as comfort food. This exhibition uses the cozy, familiar genre of still life to deftly challenge their ideas about art and community.