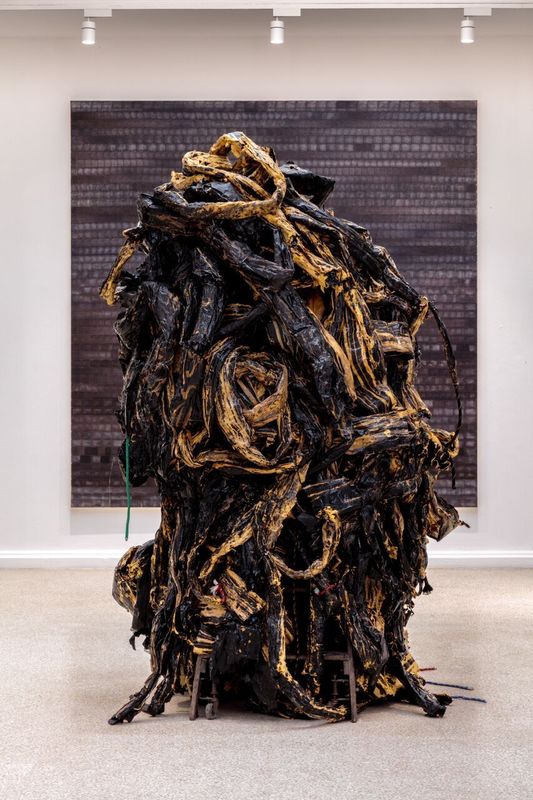 21 Jul 2017
Mark Bradford: Tomorrow Is Another Day
Biennale di Venezia, United States Pavilion, Giardini
Reviewed by Rob Mackenzie
Spoiler alert: the U.S. pavilion at the Venice Biennale is a set-up.
Enter the side door. Be forced by a bulging mass to hug the wall, even knock into a contractor's floor-light, as my companion did. Be confronted by near-black, 10-foot multimedia canvases and a convoluted brown and black mass deposited where a statue might have been.
Traverse a Jeffersonian cupola that could pass for a tenement stairwell. Face more huge canvases that could have come off a battleground, or a cotton field. Watch a video of a black man stride confidently away from the camera without a backward glance.
Finally exit into a trash-strewn gravel courtyard as you walk on even more of Mark Bradford's muscular installation.
Perhaps only if you are African-American, have read or listened to this engagingly direct artist - so clearly comfortable in his own space - or have paused, before entering, to read "Hephaestus," his eloquent Middle Passage poem, are you prepared for what is about to hit you.