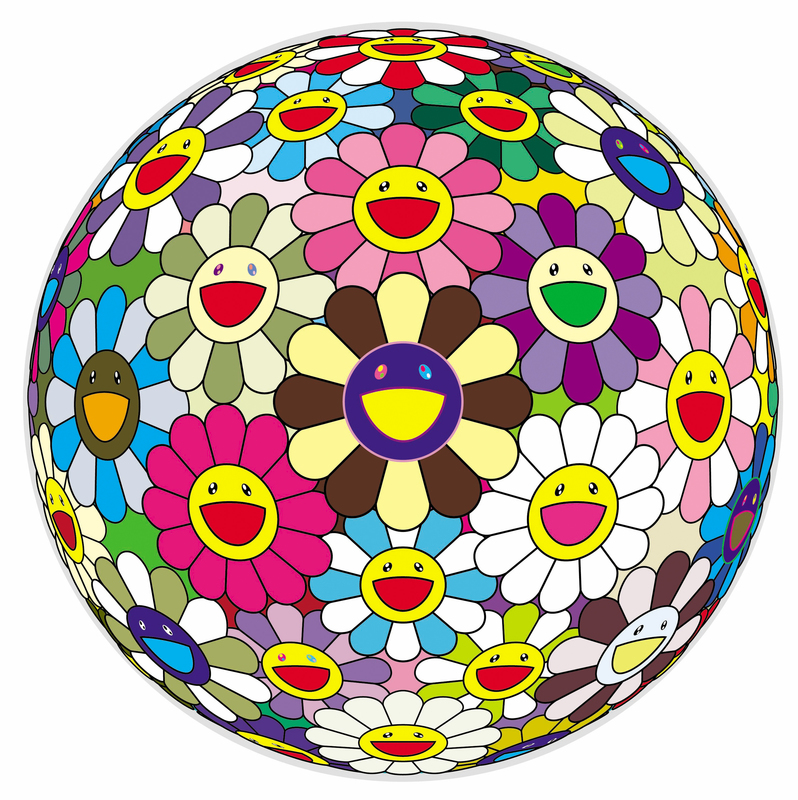 26 Jul 2017
Takashi Murakami: The Octopus Eats Its Own Leg
Museum of Contemporary Art Chicago
Reviewed by Tom Pekovitch
The MCA's retrospective of Takashi Murakami, "The Octopus Eats Its Own Leg," is a flashy cocktail made with equal parts of sake and the sort of hallucinogens that Hunter S. Thompson used to consume. The colorful paintings, full of illustrative psychedelia, recall Chicago's own group of Imagists.
Monumental, totemic sculptures line the path through this ostentatious pageant. Beasts and dragons tear through the gallery, and swarms of people pose with the Dropout Bears and flower balls. Alongside this spectacle, however, Murakami offers a more earnest conversation with art history and the recent natural catastrophic events which have affected Japan. The paintings are well-worked, intricate, and brilliant with imagery and color, and worth spending an afternoon with.
For many, the Murakami show acts purely as a high-profile background for selfies, but for others it offers more, by sharing an affinity, through devastating times, with the city once nicknamed "Chiraq."
| | |
| --- | --- |
| Exhibition | Takashi Murakami: The Octopus Eats Its Own Leg link |
| Start date | 06 Jun 2017 |
| End date | 24 Sep 2017 |
| Presenter | Museum of Contemporary Art Chicago link |
| Venue | 220 E Chicago Avenue, Chicago, IL, USA map |
| Image | Takashi Murakami, Flower Ball 2, 2002, acrylic on canvas, wood, 39 ½ inches diameter, private collection, courtesy Galerie Perrotin, © 2002 Takashi Murakami/Kaikai Kiki Co., Ltd, all rights reserved, Photo by Norihiro Ueno |
| Links | Reviews of current exhibitions near this one |
| Share | Facebook, Twitter, Google+ |