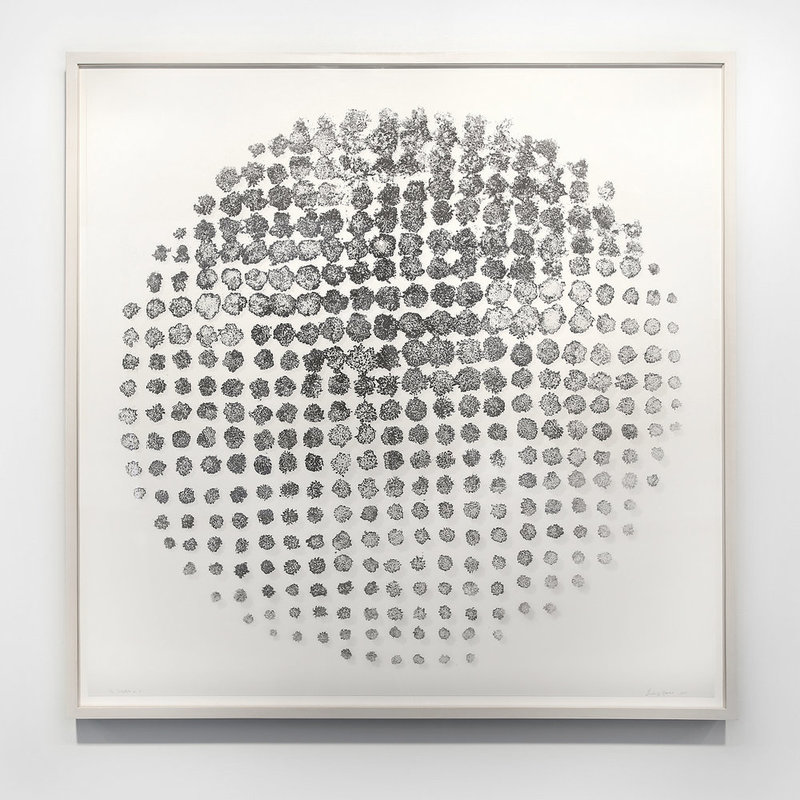 28 Jul 2017
HereThere: Poetics of Place
Ink Shop
Reviewed by Arthur Whitman
Visual art is, at root, an inquiry into space and its human significance. Beyond this, "HereThere" seems scattered. Curated by Ink Shop co-founder Pamela Drix, the exhibit gathers far-flung artists working mostly in print. It exudes an earnest ambition that the work struggles to match.
Eclecticism has its finer points. Lindsey Glover's conceptually abstract photo-print Satellite no. 2 plays well against Ladislav Hanka's lushly romantic intaglio World Tree. Coming from different traditions, both artists revel in intricate texture and biological growth as expansive metaphor.
Other highlights stand further apart. In his realist mezzotint Greenwood, CT, Jacob Crook transforms banal streetscape into suggestive nocturne. Yuemei Zhang's etching Window 5 is a visionary, fragmented take on Chinese myth. Masha Ryskin's austerely colored intaglio and monotype Far Away But Close layers pensively abstract marks on translucent pages evoking landscape and memory.
| | |
| --- | --- |
| Exhibition | HereThere: Poetics of Place link |
| Start date | 07 Jul 2017 |
| End date | 29 Jul 2017 |
| Presenter | Ink Shop link |
| Venue | 330 E. State Street, Ithaca, NY, USA map |
| Image | Lindsey Glover, Satellite no. 2, digital pigment print, 40 x 40 inches, 2015, courtesy of the artist |
| Links | Reviews of current exhibitions near this one |
| Share | Facebook, Twitter, Google+ |