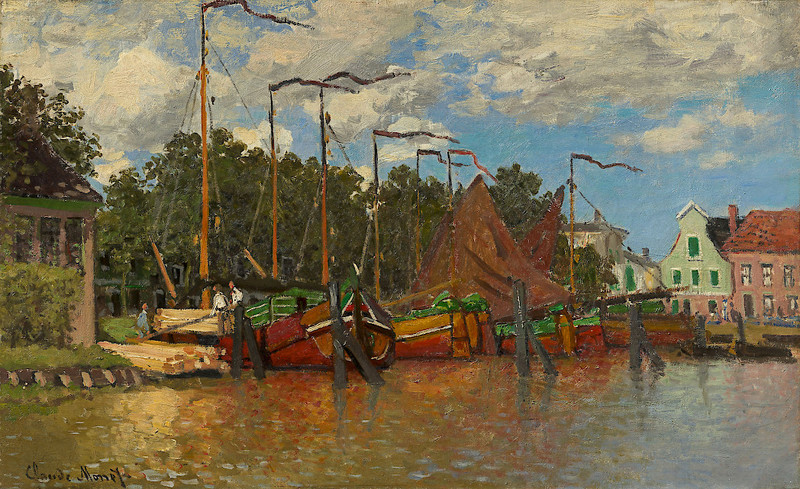 11 Apr 2017
Impressionism: The Art of Landscape
Museum Barberini
Reviewed by Vera Wilde
In Eugène Boudin's Fecamp: The Inner Harbor (1883), sunlight bathes the beach. Shallow waves yield mussels. Deep waves buoy boats. Deeper waves pull others out. Likewise this opening painting carries the viewer out into the newly restored Barberini.
And what a show. Boudin gives rise to Monet, Signac, and Sisley. The exhibit delivers facets of the entire canon of Impressionist landscape.
Impressionism uses attentional limits to make technical art. Artists give scant information, and brains fill in. Renoir's softness (Shaded Path), Sisley's use of white (The Meadow at Veneux-Nadon), and Monet's color choices (The Port of Le Havre in the Evening) exemplify this use.
By making ordinary subjects extraordinary, without narrative, Impressionism also advances the substance of art. Haystacks glisten and tides pull; smokestacks break skies and factories cut fields. Artists aestheticize their habitat, natural and modern.