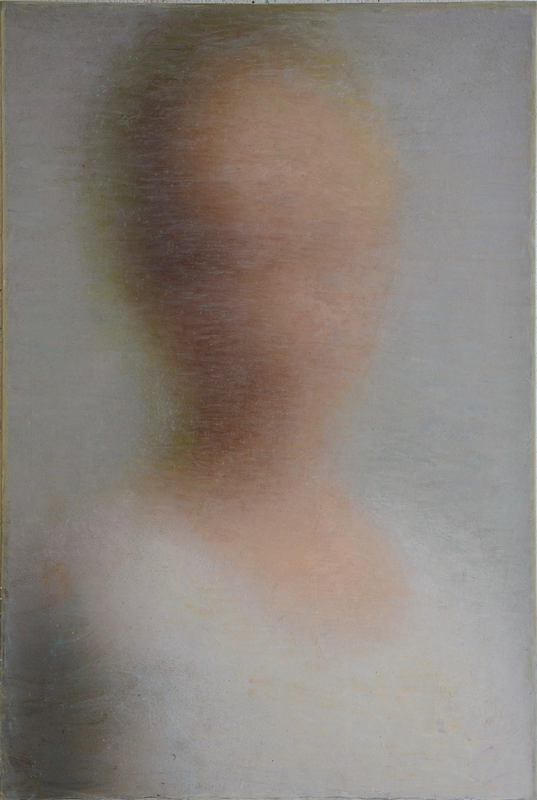 19 Sep 2017
Robert Bosisio: Human
Galerie Martin Mertens
Reviewed by Vera Wilde
A mouth radiates desire, a girl her heat, and a skull the vertiginous sway of death. Impressionist peach, pink, and purple highlights complement realist perspective and proportion. Drips invoke Pollock; lines, Richter. Yet, these paintings of canonical subjects also radiate something new.
Like humanity, Bosisio's art bursts with contradictions. Its dreamlike quality reads as unknown yet familiar, real yet unreal, and grayed yet colorful. To achieve it, he layers paint over the course of years with mixed media ranging from ash and sand to wax, plaster, and nylon stocking.
Different viewing angles and depths yield different pictures. This instability makes the work mechanically irreproducible. Camera lenses stop, while human lenses keep shifting as if to focus.
A small group of plein air landscapes in the back share the larger oeuvre's softness and calm. They underscore the peace in the artist's process. But the huge, luminous, human blurs innovate, and impact on a different level.