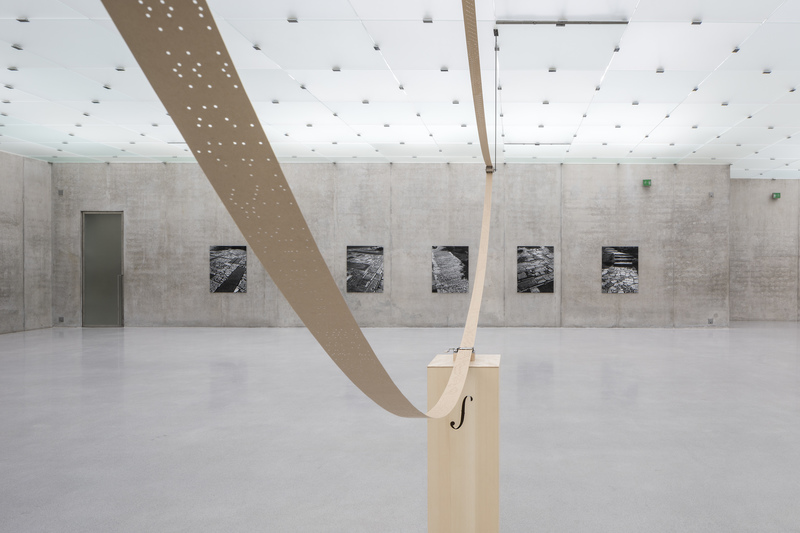 02 Nov 2017
Peter Zumthor: Dear to Me
Kunsthaus Bregenz
Reviewed by Vera Wilde
For its 20th anniversary, Kunsthaus Bregenz's celebrated architect fills his space with experiences. Enjoying music, books, and a whimsical garden before tea - creativity-generating activities like these put visitors in artist's shoes.
The concept focuses on personal experiences, while its execution highlights the joy of creating in ensemble. Composer Olga Neuwirth's new work sounds tinny through headphones, but balanced when played by turning a music box's crank so its punch card tape unwinds from the ceiling.
The library unwinds in a maze of packed shelves. From The Art of Playboy to Lady Loverley's Chatter, low and high cultures mix with humor. The garden, created by artist couple Gerda Steiner and Jörg Lenzlinger, similarly unwinds and bursts - from door frames, ceiling, and walls. Hot tea waits at its end.
Other places do these experiences better, with real gardens and fresh tea. Yet this exhibit artfully illustrates how creative enterprise requires community.
| | |
| --- | --- |
| Exhibition | Peter Zumthor: Dear to Me link |
| Start date | 16 Sep 2017 |
| End date | 01 Jul 2018 |
| Presenter | Kunsthaus Bregenz link |
| Venue | Karl-Tizian-Platz, Bregenz, AUT map |
| Image | Peter Zumthor, Dear to Me, 2017, exhibition view, first floor, Kunsthaus Bregenz, photo: Markus Tretter, courtesy of Atelier Peter Zumthor & Partner, © Peter Zumthor, Kunsthaus Bregenz |
| Links | Reviews of current exhibitions near this one |
| Share | Facebook, Twitter, Google+ |