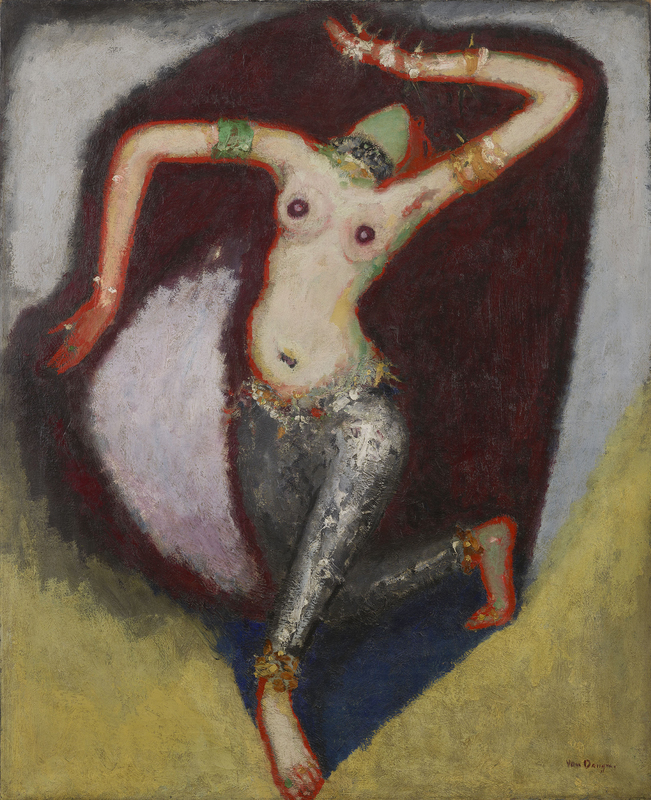 15 Nov 2017
The Dutch in Paris 1789-1914
Van Gogh Museum
Reviewed by Vera Wilde
The black scenery, melancholy mood, and strong contrast of 17th- and 18th-century Dutch darkness dominate. Then they evolve into Fauvist color and motion - testament to the transformative power of travel. Flocking to Paris for education and inspiration changed Dutch painters.
They gave as good as they got. Monet honored Johan Jongkind as his "true master" for painting pale skies. Signac played with Van Gogh's candy colors broken by dark lines. Building from imitation to innovation, the Dutch avant-garde thrived.
Van Gogh's psychedelic brushstrokes break the fourth wall of art as representation (Self-Portrait, 1887). George Hendrik Breitner's unidealized nudes combine sharp contrast with soft light, and realism with coarse brushwork (Standing Half Nude, c. 1889). Van Dongen's Fauvist decadence (Hindu Dancer, c. 1909-10), and Mondrian's stark abstraction (Composition: Trees, 1912) propose opposite visions, born of the same place and time, but expressing the brilliance of very different minds.