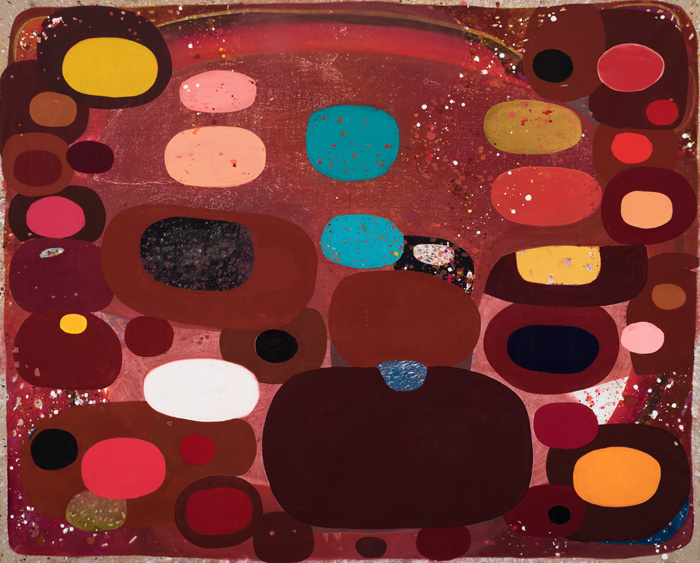 02 Feb 2018
Primal Matter: Ruth Hardinger and Cynthia Hartling
490 Atlantic
Reviewed by Elizabeth Johnson
Sculptor Ruth Hardinger and painter Cynthia Hartling seem to mirror each other.
Hardinger casts cement in taped-together cardboard boxes that sag, bulge, and buckle under the weight. Gravity fixes in relief dilapidated corners, seams, corrugation, and can bottom impressions. Discs and capsules extrude from the box air holes and handholds.
Hartling modifies the shape, color and scale of circles and ellipses, suggesting figures or frames that define space. Atoms or views of distant universes emerge from an infinitely productive, dun-colored background.
"Primal Matter" harmonizes gravity with atomic particle forces, even as a unified field theory eludes physicists. Sidestepping quarks, mesons, hadrons, and the impulse for hairsplitting, the show reduces terms to pursue the unseen. Uniting Hardinger's handcuffed-to-the-earth monoliths with Hartling's cosmic juggling act plucks an intuitive chord. Their simplicity is as mind-expanding as it is uncanny.