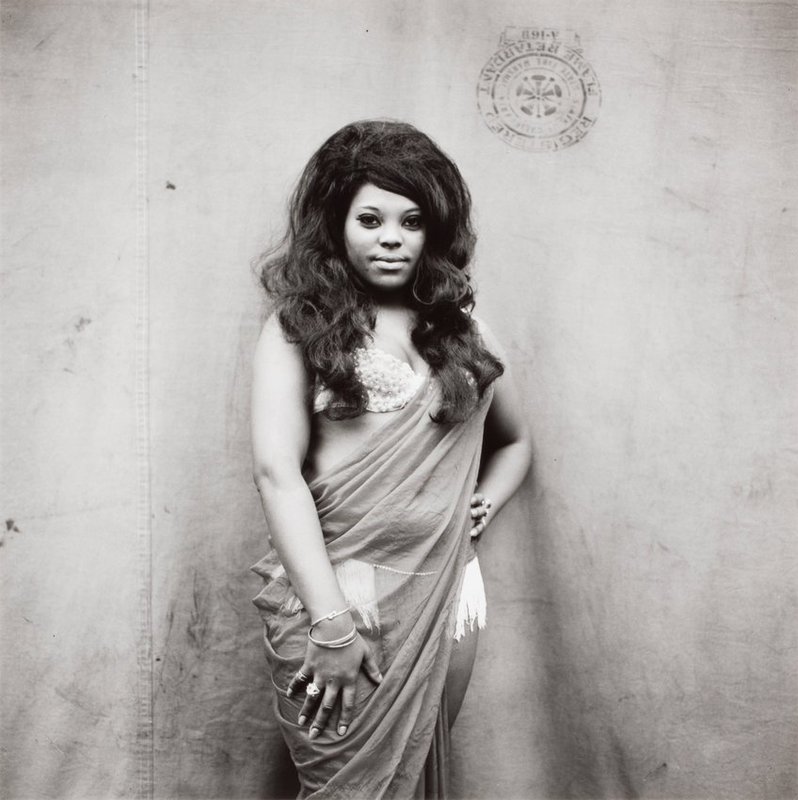 20 Oct 2018
Susan Meiselas: Mediations
San Francisco Museum of Modern Art
Reviewed by Lani Asher
This stunning retrospective at SFMOMA shows forty years of Susan Meiselas's compassionate and moving photographs, installations, and films. It begins with intimate portraits of women: young girls in New York City, carnival strippers, survivors of domestic violence, and veiled figures in Marrakesh's spice market, revealing the complicated nexus of permission, exploitation, and collaboration.
Meiselas's iconic photos brought the wars in El Salvador and Nicaragua home to the United States in the 1970s and 1980s. Her image Molotov Man (1979), a masked fighter throwing a homemade bomb, has reappeared as a symbol of resistance today against President Daniel Ortega's policies.
The genocide and erasure of Kurdish culture is detailed in an installation of her photographs of grave sites and devastated villages, lost family photos, and stories of recent migrants to Europe. For Meiselas, each photo is both a point of connection and a point of separation.
| | |
| --- | --- |
| Exhibition | Susan Meiselas: Mediations link |
| Start date | 21 Jul 2018 |
| End date | 21 Oct 2018 |
| Presenter | San Francisco Museum of Modern Art link |
| Venue | 151 Third Street, San Francisco, CA, USA map |
| Image | Susan Meiselas, Candy, Essex Junction, Vermont, from the series Carnival Strippers, 1973, printed 2004, courtesy of the San Francisco Museum of Modern Art |
| Links | Reviews of current exhibitions near this one |
| Share | Facebook, Twitter, Google+ |