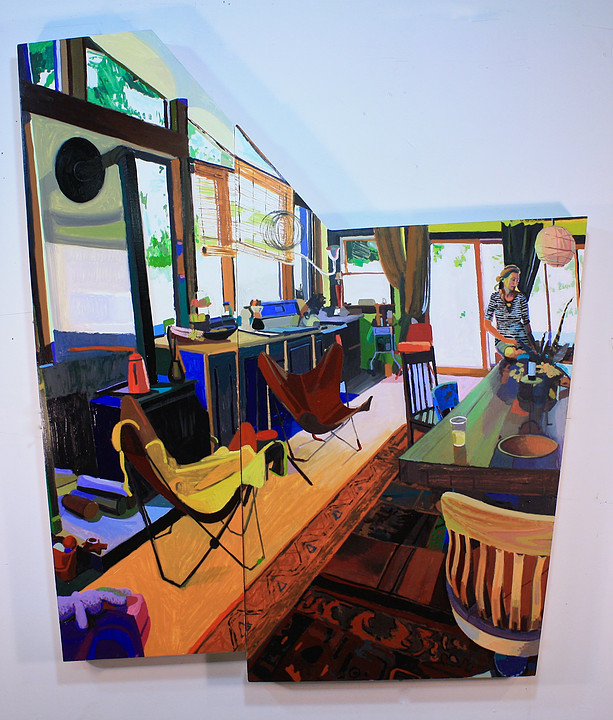 08 May 2017
Chelsea Gibson: The Space Between
Roxbury Arts Group
Reviewed by Ashley Norwood Cooper
Chelsea Gibson's shaped oil and watercolor paintings of domestic interiors find the abstraction in the everyday. The wit and and rigor of these compositions is unveiled slowly as the eye moves along dynamic pathways, through masterful orchestrations of color and variations of pattern.
In a large oil painting, the steady beat of white porcelain knobs on an apothecary cabinet is syncopated by shifting perspectives. A tiny watercolor depicts stripy distortions of light coming through a screen door that echo the shirt pattern of a figure seated on a sofa.
Gibson first works out her compositions as photo-collages. She emphasizes the traffic patterns through the interiors, as well as the shifting focal points that people experience as they go about their business in familiar, lived-in spaces.
Neither random observations, nor self-consciously staged compositions, these paintings are maps that lead us to the places where elements of art earnestly reveal themselves all around us.